Apple is known for its creativity and innovation. It is famous for standing out among the tech giants of the world.
It is no surprise that their approach to the COVID-19 crisis has been responsible and efficient. Apple still continues to play a significant role in helping individuals and communities all across the world in many ways.
Apple's Response to the COVID-19 Crisis
When the crisis was in its earlyphases, Apple did a service to its investors in February of 2020 itself by giving them a warning beforehand that it is not likely to meet the revenue targets for 2020. It soon allowed its workers to work from home. For the employees and workers who had to attend the workplace, Apple made sure that the workplace and sites were clean. Employees followed all the necessary social distancing guidelines, and Apple maximized interpersonal space in the workplace effectively as well.
Apple conducted temperature checks of its employees in every office. It also conducted regular health screenings and showed a liberal and compassionate attitude in its leave policies to the employees who were infected by the virus or were adversely impacted by the crisis. Apple's workers continued to be remunerated as per usual in alignment with their work operations.
Apple was generous in its donations to reduce the impact of the pandemic on an economic and community level. It also announced that it would match its employee donations two-to-one to help the vulnerable sections and the affected people. It also donated over 20 million face masks to frontline health workers and also supplied face shields and face masks wherever needed.
Tim Cook announced in March 2020 that the annual Worldwide Developers Conference was to be held in an online format for the year instead of being held in a physical location. The conference has proven to be instrumental in bringing the best developers all around the world and allowing a space for collective innovation.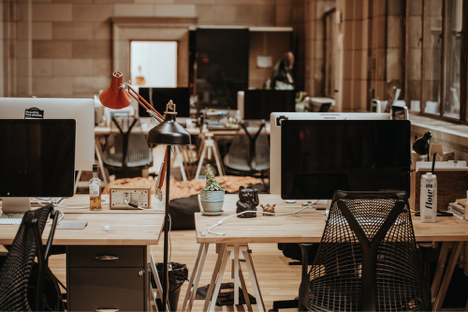 As many false news and rumours were being spread during the pandemic, it resulted in a collective panic and frenzy among people. Apple took it on itself to be a content curator and provide clear and accurate news information through a COVID-19 section on Apple News. 
Apple offers verified reporting from trusted and reliable news outlets. It provided videos on its homepage, Apple Music and iTunes. Its podcasts app also provides accurate COVID-19 related information. Famous American talk show host and celebrity Oprah Winfrey also started the "Oprah Talks COVID-19" on the Apple TV+ series to disseminate helpful information to manage the crisis.
Google and Apple also collaborated to assist health agencies and the governments in crisis management when it came to contact tracing and infection control. The software of the app, with its analytics, is capable of detecting how much time one person has spent with another infected person. It can do so by using application programming interfaces (APIs) and updated technology. Apple assured the app users that it would protect their identities. 
By partnering with the Airports Council International, Apple Maps also provided safety guidelines and other important information for airports. It also assisted its users in their travels with travel guidelines. Vaccination locations and testing sites have also been added to Apple maps.
Apple's data trends tools in Apple Maps also helped the government and health agencies tremendously. The maps provided data on the number of people that are commuting, walking and the number of people gathered in a particular place. Apple's voice assistant Siri was also updated. Siri is now providing a questionnaire for a user to determine if they may have contracted the virus and may also instruct them to call an emergency number
Apple also closed its stores wherever necessary and encouraged users to use the online Apple Store. The company, by the end of September 2020, also reported growth in its sales. It managed to accomplish this by adapting to the pandemic well and meeting all its customers' needs in the pandemic lifestyle.
Apple still continues to enjoy a loyal customer base and is popular for its iPhone series, Apple Watch series and MacBook series. MacBooks are an excellent choice for those still remotely working as they are loaded with various interesting features and useful tools. You can now even learn how to take a video on mac and explore other exciting installable features.
Apple is now offering its employees a paid time off for them to get the COVID-19 vaccination. It is providing sick leaves to those infected or to those with symptoms. It has given on-site testing options and mail-in testing kits for employees and workers who are now making a return back to their offices and stores.
In Conclusion
Apple has been a significant contributor to help mitigate and contain the effects of the spread of the virus. Apple is also highly praised for its dedication and commitment to environmental sustainability. It is clear that this tech giant is very sensitive to the needs of the times we live in and has not shirked from taking responsibility in any way.