Christmas
10 brilliant Boxing Day walk ideas around Greater Manchester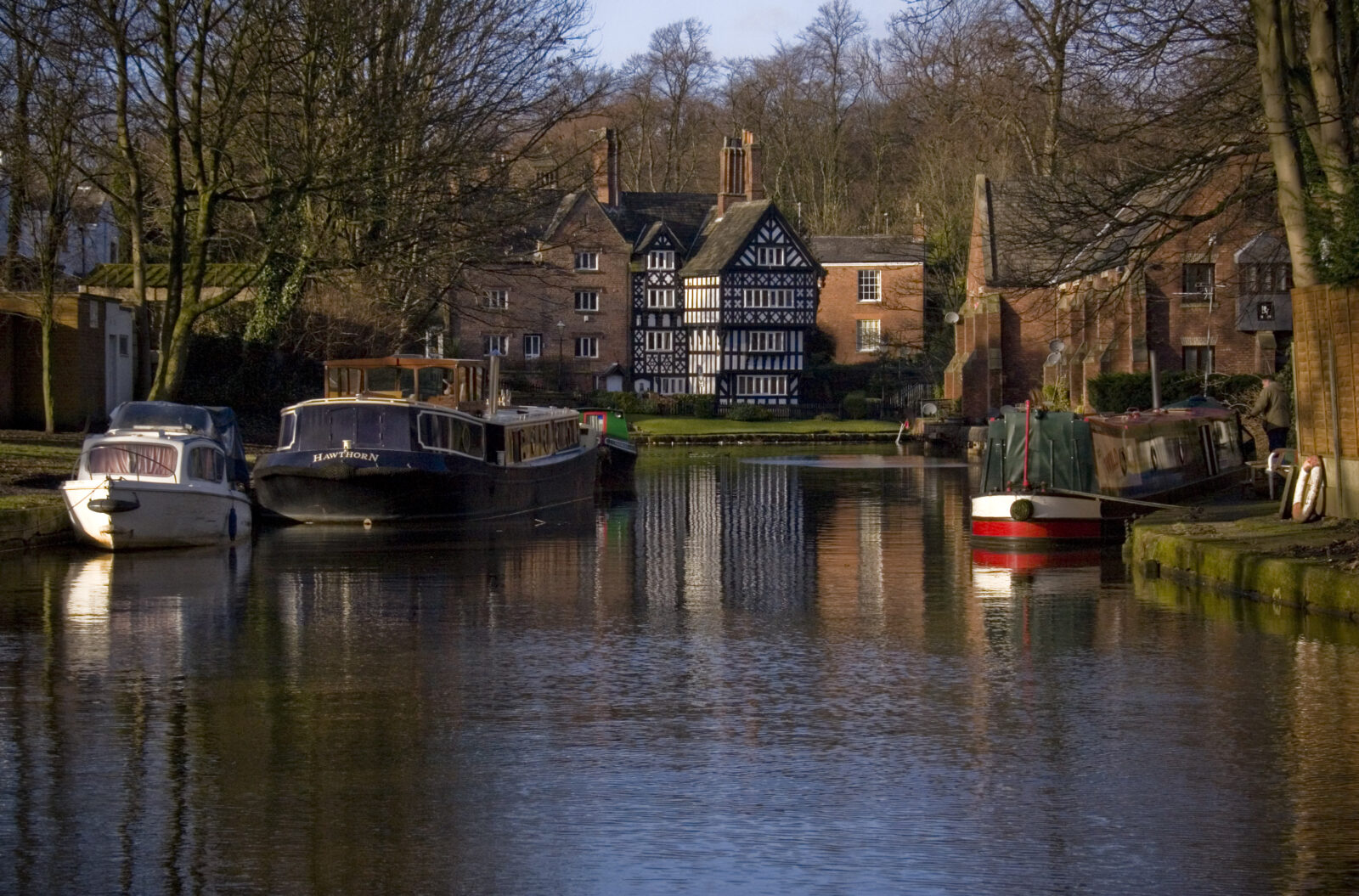 Boxing Day is, hands down, one of the best days of the year.
Waistbands still straining from all of Christmas Day's indulgence, heads a bit foggy, top films on the telly all day, and a totally valid reason to sit on your arse all day.
Having said that, sometimes a brisk walk in the winter's air can be exactly what you need to clear the cobwebs away.
It can also help you to build up an appetite again to dive into all those leftovers.
Read more: A completely objective ranking of every Quality Street sweet
Greater Manchester's is blessed with beautiful walks in all directions.
We've rounded up 10 beautiful Boxing Day walks to try out.
Greenbooth Reservoir, Rochdale
Greenbooth Reservoir is one of Greater Manchester's most underrated beauty spots.
If you tackle a full loop of all three reservoirs, you'll come across a small waterfall, a stunning view of the Manchester skyline from the dam wall, and paths carved into steep hillsides.
It's all nestled up in the Naden Valley in Rochdale, just above Norden.
A full loop of the trio of reservoirs is just over 6km, but you can shorten the walk by just circling around one.
Peel Tower, Bury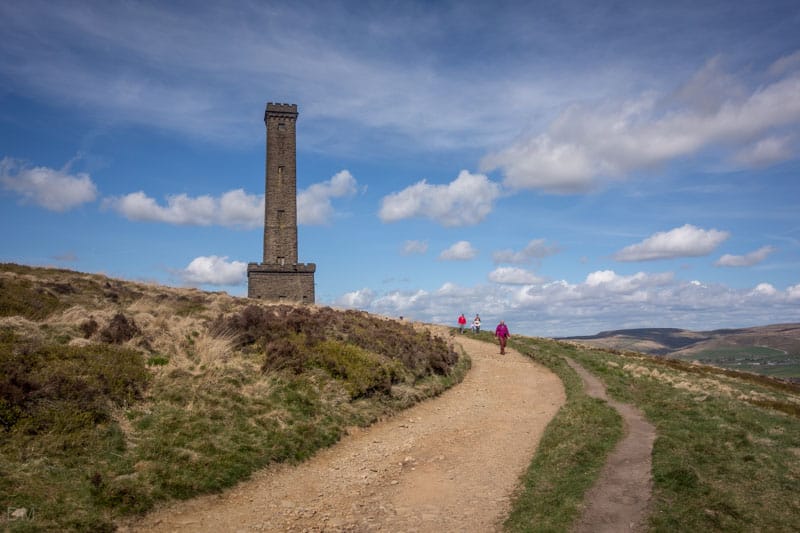 Let's see how awake your quads are, shall we, with an entirely uphill climb from Ramsbottom village to its magnificent Peel Tower.
The walk's not too tough if you take it at a slow pace, and it's well worth it for the views. Trust us.
You can go straight up the hill and straight back down again if you're not wanting to rack up too many miles, or turn it into a circular and stroll across Holcombe Moor instead (beware – it can get windy up here).
There's a map of the circular route here and some great pubs in the village to relax in afterwards.
Dovestone Reservoir, Oldham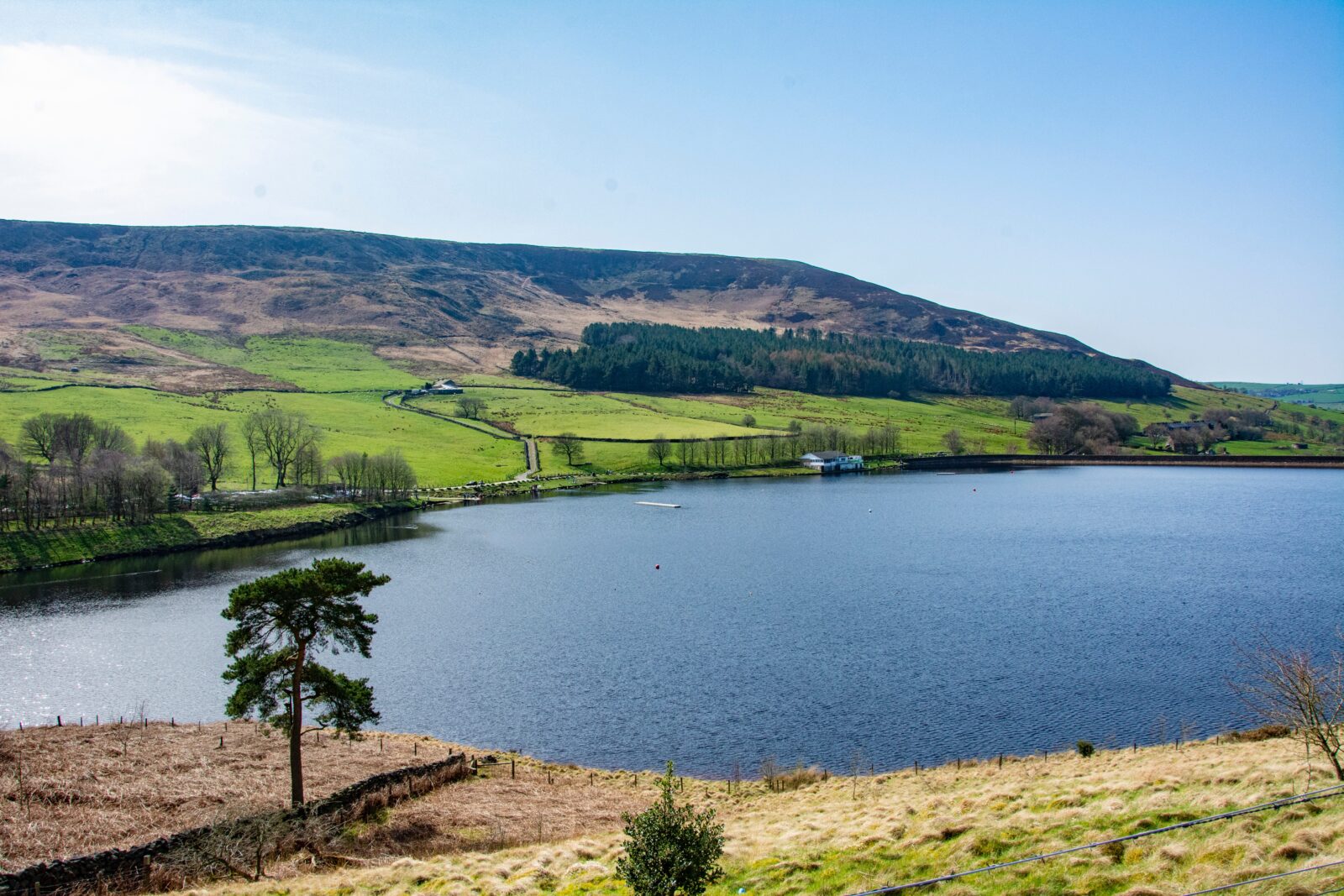 Dovestone Reservoir is a beloved gem among many Mancunians – it might be busy on Boxing Day, but thanks to its mostly-wide footpaths and circular route it's easy enough to have your own space.
The path around the water is mostly flat and accessible, making it ideal if you've still got a few generations'-worth of relatives hanging about.
You can keep going if you're feeling adventurous, extending your walk to include Greenfield and Yeoman Hey reservoirs, or heading up to Saddleworth moor and the crags above.
You can find more information about Dovestone Reservoir here.
Roe Green Loopline, Salford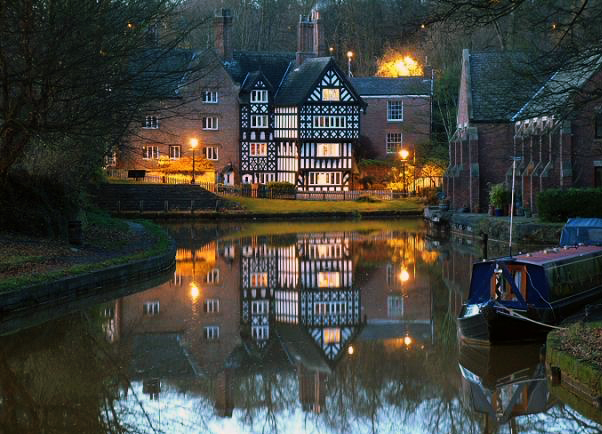 This is another one that's pram-friendly, and not at all strenuous, so it's perfect for both little legs and hungover ones.
A 3km circular walk will take you from Monton along the old Roe Green train line, then back along the Bridgewater Canal.
On your walk, you'll see churches, an old abandoned train station platform, and the Monton lighthouse, as well as beautiful woodland scenery.
You can see the details of the walk and learn more about its history at Visit Salford.
Sale Water Park, Trafford
This is far and away one of the best winter walks you can do locally, especially on a crisp sunny day.
The water is surrounded by woodland and meadows, and you chuck in a stroll along the banks of the River Mersey while you're out here.
The lake itself is actually an artificial one, and was flooded after gravel was dug up to build the M60 in the 1970s.
In summer it's packed with people doing watersports, but in winter it's a picturesque little local stroll – and as a bonus, you can even get the tram right to the gate.
Reddish Vale, Stockport
Right then, if you want maximum bang for your buck (as in soaking in as much fresh air and scenery as you can in as short a time as possible), Reddish Vale is the one.
There's a really gentle loop that starts from the car park and skirts the edge of the bottom pond, also taking in views of the enormous viaduct that looms overhead.
And if you're after something slightly more involved, you can keep exploring – this urban oasis spans 161 hectares with the River Tame running right through it.
Alderley Edge, Cheshire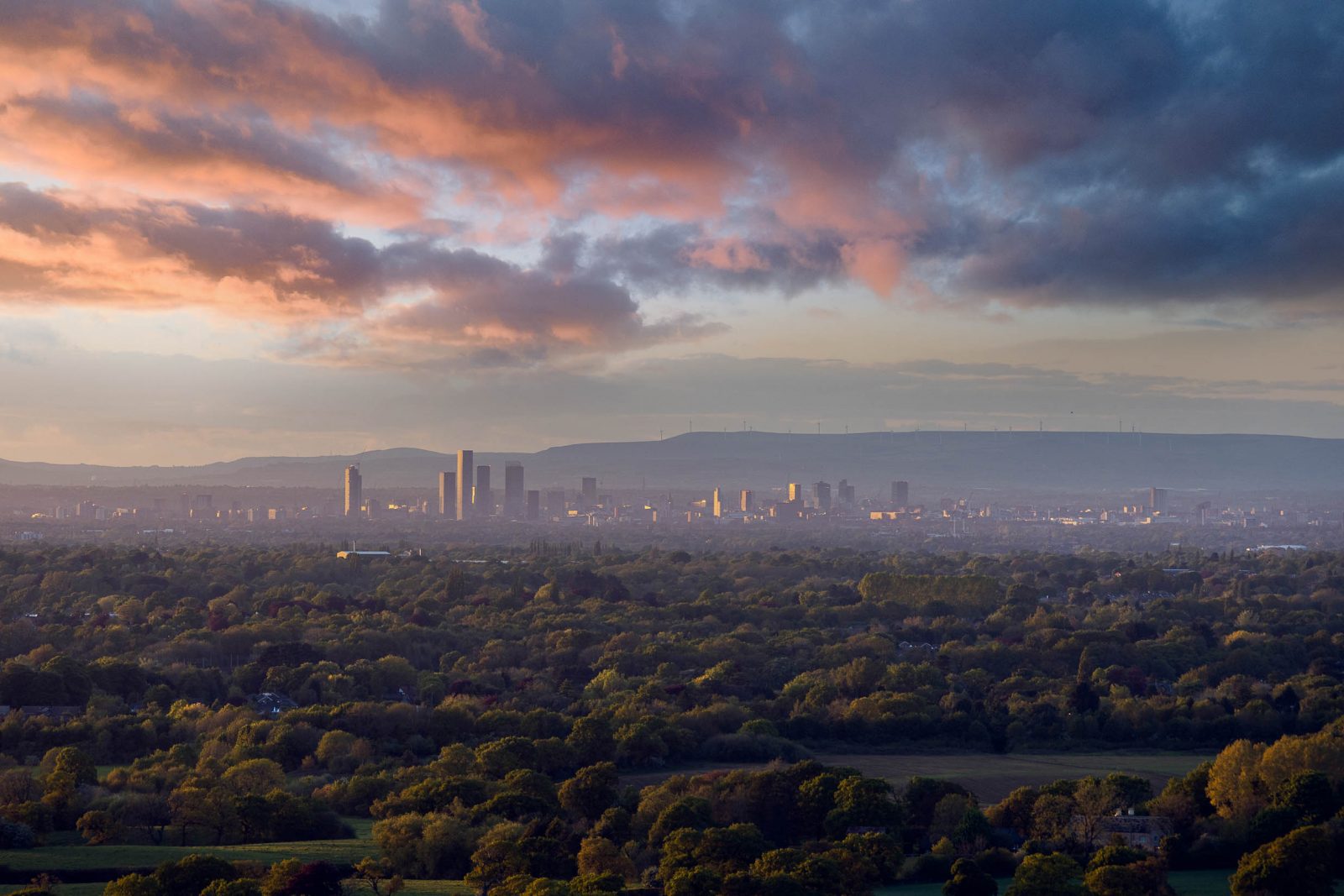 A stroll around Alderley Edge is one of the top days out in our region for good reason.
There's that view, for one thing, viewing the ever-changing Manchester skyline from the south, while standing on its dramatic sandstone escarpment.
We like parking up in the village and ogling at all the mansions on the way up.
Alderley Edge is a National Trust site and they've pulled together a handy woodland walk to follow.
Lantern Pike, Derbyshire
If you're after a view of Greater Manchester you might not have seen before, get your hiking boots on and make for Lantern Pike.
Right on the edge of the Peak District near the village of Hayfield, this hill has incredible 360 degree views across the Peaks and towards the city.
The best bit is the pint you'll have earned at the renowned gastropub, The Pack Horse, once you get back down again.
Rivington Pike, Lancashire
Rivington Pike is a real gem in the North West, just across Bolton's border with Lancashire, with loads to explore.
There's a trio of reservoirs at the foot of the hill but most people head upwards, towards the historic tower at the peak, where you can soak in views for miles around.
The Terraced Gardens are well worth exploring too, where you'll find a hidden Japanese Garden, lakes, waterfalls, bridges, sculptures and caves.
Heaton Park, Manchester
It might not be the most adventurous of walks – Heaton Park is one of Manchester's most popular and prominent green spaces and one of the largest municipal parks in Europe – but it's a perfect option for a family-friendly stroll.
The huge park has miles of accessible footpaths which loop around the boating lake, the Grade I-listed Heaton House, and the 'Temple', which stands at the highest point in the city of Manchester.
There are also cows and horses wandering about (even when the animal park itself is closed) and the old tramline to check out.
Featured image: Wikimedia Commons