Don't worry your eyes aren't deceiving you, there really is a year's worth of beer up for grabs.
This offer comes courtesy of the good people at Robinsons Brewery in Stockport, who are offering the prize from their new range of beers.
The brewery released their new bottled beers range towards the end of last year to celebrate their 180th birthday.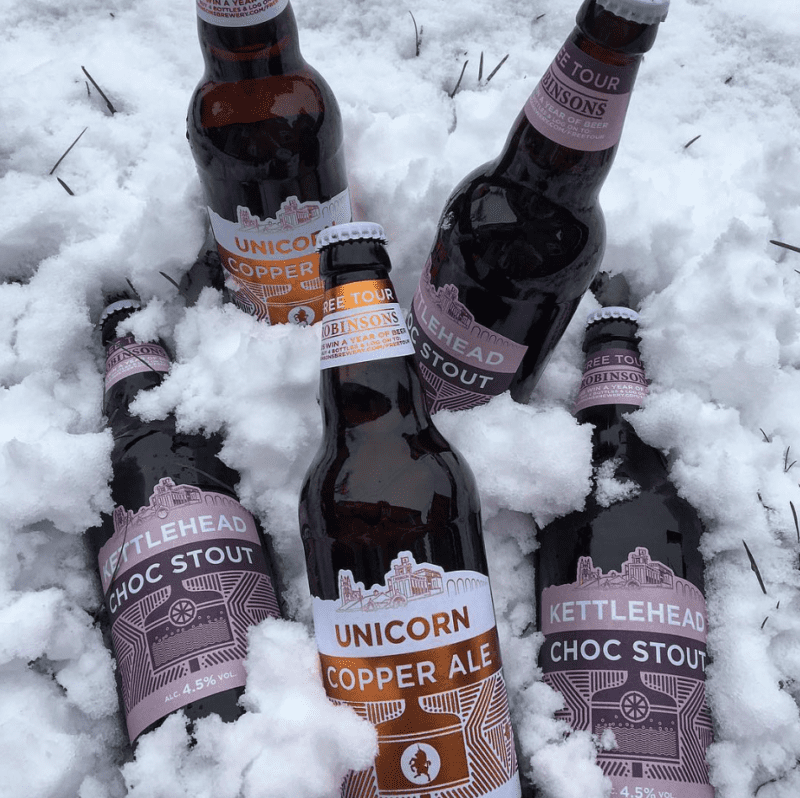 Their four new bottled beers include Mashout Pale Ale, Hopnik Citra IPA, Unicorn Copper Ale and Kettlehead Choc Stout - so a little something for everyone.
Now to celebrate this launch they're offering the chance to win a year's supply of beer, as well as a tour of the brewery with some tasters thrown in, and all you have to do is buy any four bottles from the new range.
Robinsons Marketing & PR Assistant Sarita Singh told The Manc:
"
All customers who buy any 4 bottles from the new range can enjoy Buy One Get One Free Brewery Tours at Robinsons award-winning Visitors Centre in Stockport, where they'll be shown exactly where our beer is made, taste some free samples and also get to visit our lovely Shire horses… and they'll have the opportunity to win a year's supply of beer (365 bottles).
Any customer who buys four of their new bottled beers will be offered a special brewery tour, so you can see how the beer is made and enjoy a pint or two. You'll then go into a grand prize draw and one lucky winner will receive a year's supply of free beer.
To be in with a chance you just have to enter online here and upload proof of purchase.