Good news for sugarholics everywhere, because popular Manchester based confectionary haven Black Milk is now selling hazelnut cream in bottles and it tastes just like the inside of a Bueno.
The sugar kings have managed to source the much-loved cream, which has been their best kept secret for some time now, and have decided to bottle it for the masses. Good decision.
We're not even quite sure what we'd do with it, but it's definitely a completely necessary cupboard item for your kitchen. We're gonna suggest Kinderella on crumpets to start with, but the possibilities are endless.
Just don't eat too much of it, and definitely don't use a spoon, because you'll regret it pretty quickly – as you can probably imagine.
The hazelnut cream contains sugar, vegetable oil (sun-flower), vegetable fat, skimmed milk powder, hazelnut, whey milk powder and a bunch of sciency stuff that we translated as flavourings.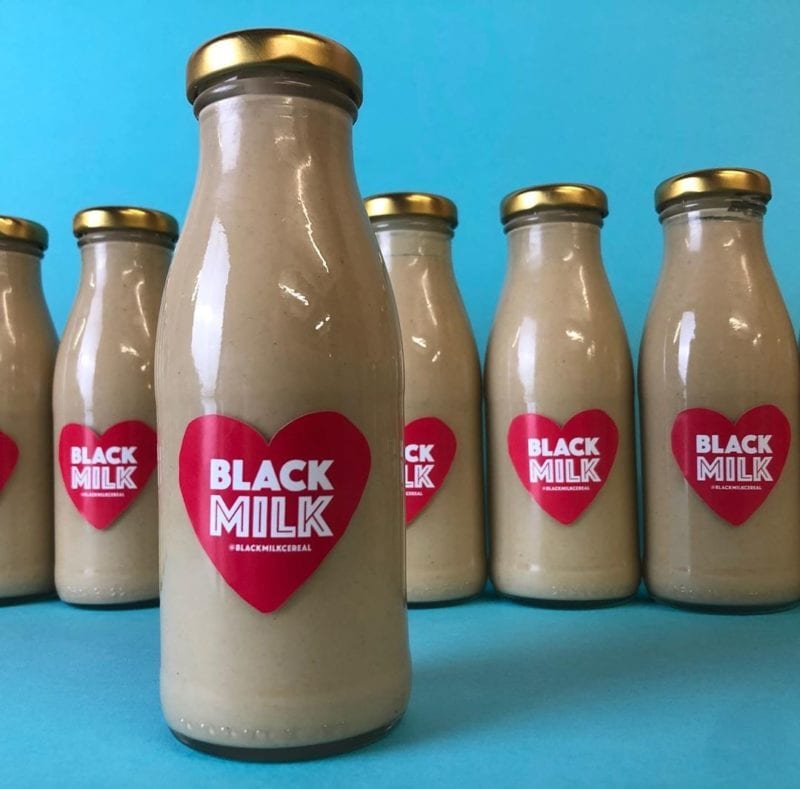 And of course, the cream is made in an environment where nuts and peanuts are present – so don't buy it if you're allergic!
You can purchase yourself a bottle on the Black Milk website here, either for yourself, or for a loved one this Christmas, or both, we don't care, we've eaten too much of it already.
As it's Black Friday, use code TheManc for 10% off!