Following the introduction of the highly-publicised vegan sausage roll earlier this year, popular high street bakery Greggs is apparently adapting its steak bake next.
Unless you've been living under a rock, then you'll know that earlier this year, Greggs introduced the vegan option of the classic sausage roll to its menu and it grabbed headlines literally everywhere you could look – and even enticed a LOT of meat eaters.
Now, just when you thought the drama had died down, it's rumoured that the next vegan menu addition for the high street bakery chain could be an adaptation of widely loved steak bake and it is potentially coming as soon as 'in the next few weeks'.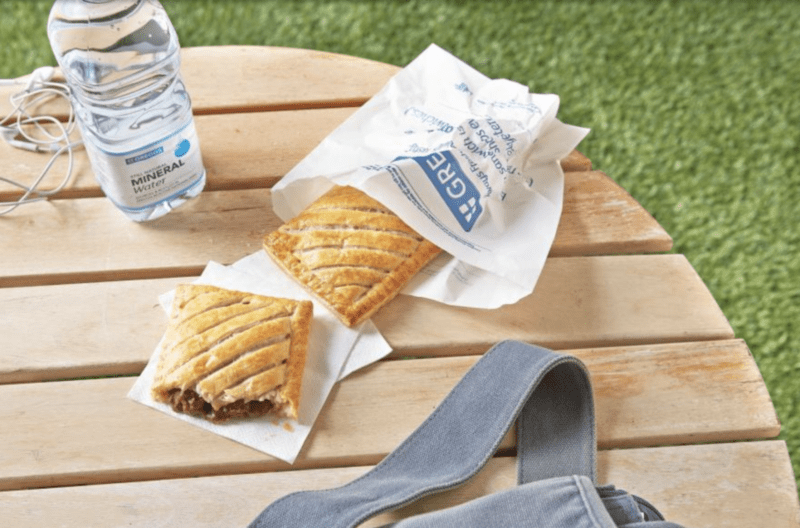 Shared in an Instagram post by Vegan Food UK, the plant-based social platform said, "we have it on good authority that certain Gregg's Stores in the UK are already preparing for the launch of the Vegan Steak Bake" and "by the looks of it, it's going to come before Christmas."
You could say that the news has caused somewhat of an uproar amongst certain audiences, but the virality of the vegan sausage roll has actually proven to be extremely profitable for Greggs - it is the fastest selling new product they have launched in the last six years. So if you're wondering why Greggs is setting up for round two, then this probably answers your question.
Greggs CEO, Roger Whiteside, recently stated that the bakery intends to introduce a version of all of its best selling lines, so the vegan steak bake was probably to be expected. What will come next, though? What do YOU want to see next?
We plan to do a blind taste test of the original steak bake versus its vegan alternative just as soon as we can get out hands on one. If you are a steak bake fan and fancy being our tester, then keep an eye on our social accounts over the next few weeks.