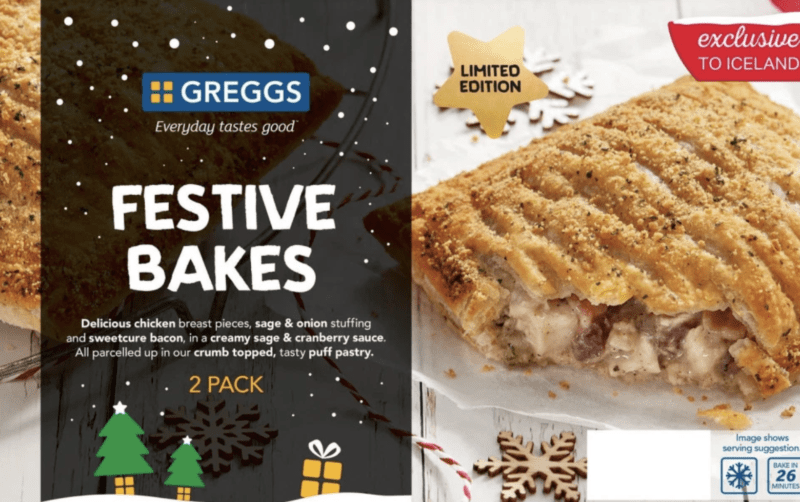 Iceland is selling Greggs festive bakes again and they are cheaper than actually buying one at Greggs.
The supermarket has packs of festive bakes going for £2 which and you get two of it, so if you're really good at maths you'll notice it's £1 per bake – as opposed to £1.55 in Greggs.
The bake-at-home pastries are a huge hit for Iceland, which is why they've been brought back.
Each bake is made up of chicken, sage and onion stuffing and bacon with sage and cranberry sauce to boot and they are identical to the ones you can find at Greggs – but they actually contain less calories!
The offer ends on December 3rd so be quick and get your freezer stocked for the festive season, when calories don't actually matter.
Happy Crimbo, everyone!