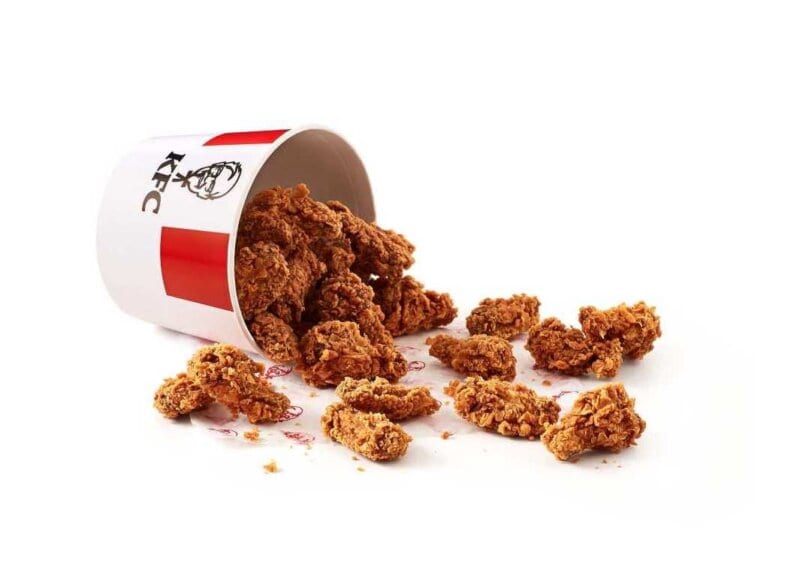 There's nothing better than a chicken wing, and I'm willing to fight anyone who disagrees with me.
At various points over the years I've attempted to go vegetarian, and every time I've been tempted back to the world of meat by a chicken wing, that hot, tender temptress.
Some people will claim that other cuts of chicken are superior, but they are fundamentally and inconceivably wrong, so wrong that it hurts. Wrong. Wrong. Wrong.
So anyway, in case you hadn't noticed I love chicken wings, the hotter the better, and if you're like me then I've got some absolutely finger licking good news - KFC have slashed the price of their hot wings.
That's right, you can now grab a bucket of 20 wings for just £5.99, which I'm sure you'll agree is a great price (20 is also a perfect amount of wings for one person, and anyone who thinks it's too many is also wrong. WRONG).
According to their website, the offer is available at participating restaurants, subject to availability, and is available every day from June 17th to July 14th.
If you love wings as much as me, make sure you don't miss out on the UK's biggest chicken wing festival, which is coming to Manchester city centre on Saturday 14th and Sunday 15th of September.
Tickets are selling fast so you best be quick - you can grab them here.