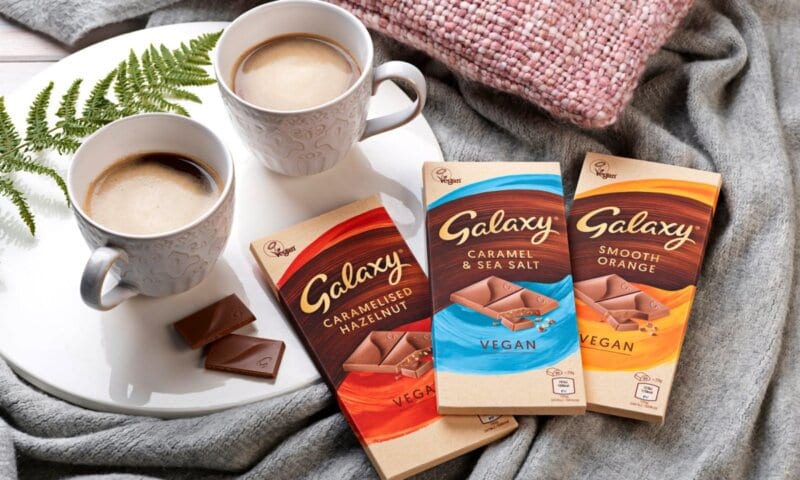 Mars has announced it will be launching a range of vegan Galaxy bars and apparently they're coming very soon.
This will be the first plant-based alternative by a mainstream confectionary brand to hit UK shelves and they'll be available in three varieties.
The popular 'milk chocolate bars', which are Vegan Society certified, will come in smooth orange, caramel and sea salt and caramelised hazelnut. Decent.
It's looking like we won't have to wait very long to try them out, as they are going on sale at Tesco, Ocado and Amazon next Monday 18th November and will be priced at £3 for a 100g bar. Yes, we know that's steep, but you could always go threes on one with ya pals?
The bars will also be packaged in a wood fibre compostable film, making them eco-friendly as well as animal friendly, so that's good.
Speaking at the launch, Mars Wrigley Ltd marketing director, Kerry Cavanugh, said: "We're so excited to be bringing these delicious treats to Galaxy's range using a vegan recipe that doesn't compromise on the brand's signature smooth and creamy characteristics".
It's set to be a welcomed release by many and whether you prefer Galaxy or Cadbury, there's no denying the demand has been high – but we'll hold judgement until we've scoffed a few ourselves.