McDonald's breakfasts are usually worth the money, especially when you're hungover and need a quick fix - but they usually taste a lot better when they're free, and now you're in luck.
The fast food chain are about to start offering out their popular bacon and cheese flatbreads for free. The catch? Buy yourself a hot drink.
Unfortunately, if you travel to your local restaurant for one, you'll actually have to venture inside the restaurant to claim it as it's only valid at the counter and not through the drive-thru - however it IS available via the takeaway option.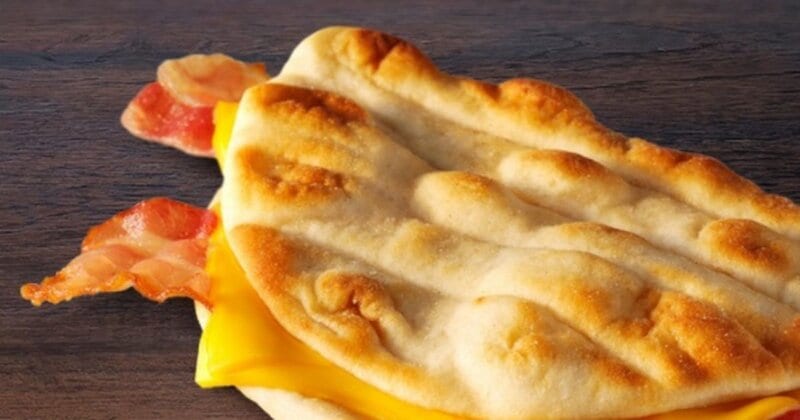 To bag one, download the McDonald's app and order a hot drink before 10.30am between Monday and Sunday (April 8-14).
The flatbreads are usually £1.39 a piece, with the cheapest drink costing you no less than 79p. Or you can grip a cuppa for 99p. In other words, it's a no brainer. A hot drink and some free scran? You can't go wrong.
You can download the app on iPhone through the App Store, or on Androids through Google Play. Existing app users can also claim the free breakfast. However, you can only get one per person, so make sure you choose your day wisely.
We suggest Sunday morning, obviously.