If you're stuck for what to do for tea tonight, then don't worry, M&S have got you.
Their Family Pizza Meal deal means you can grab any two pizzas, a side and a dessert for only £10 - either feed your family or treat yourself to a massive solo scran, it's up to you.
This includes items from their vegan Plant Kitchen range too, if you're looking to cut back on your meat.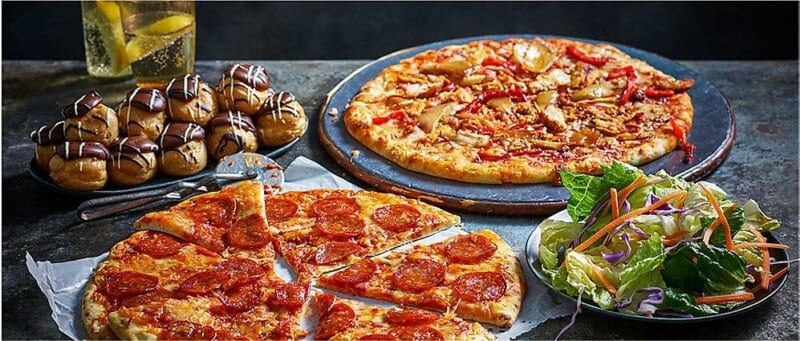 There are a load of solid pizza options to choose from, including double cheese and ham, magnificently meaty, pepperoni, smoky BBQ chicken, cheese and tomato, veggie, and Plant Kitchen mozzarella.
From the sides, you could have onion rings, mozzarella sticks, BBQ chicken wings, coleslaw and potato salad, Plant Kitchen dirty fries, crispy breaded mushrooms or garlic doughballs.
And for dessert, choose between profiterole stack, chocolate swiss roll, strawberry jelly trifle and fruity fiesta.
For more information about the deal, check out their website here.