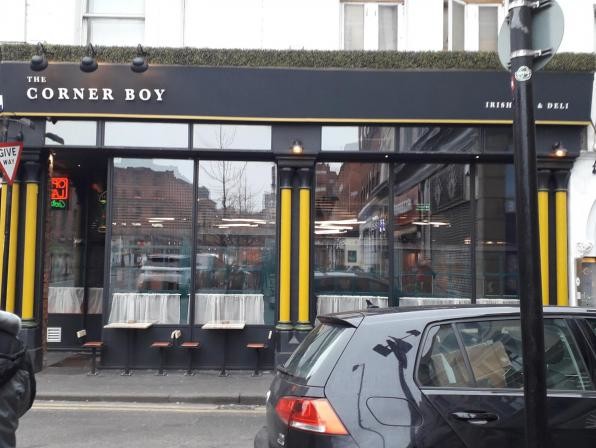 In what might just be the best lunch news of all time, popular parmo magicians Parmogeddon have officially announced a move to Corner Boy.
Well it's not technically a move, they'll still be inside Hatch where you can usually find them, but they will now be serving up their famous parmos every single day at Northern Quarter's Corner Boy.
The news was announced on Instagram last night. The post read: "We can finally share with you all that from the 6.12 we will be starting at @thecornerboynq serving up Parmos 7 days a week! Whole new menu and lots more treats coming your way. Watch this space."
We're not yet sure what the new menu will consist of but if it's anything like their current one then you are in for an absolute treat, especially if you work too far from Hatch and haven't been able to get down their since they opened.
Based on Stevenson Square, Corner Boy is already a popular spot for both lunch and after work drinks, so this fusion we never knew we needed will only improve their loved-by-many offering.
If you're not quite sure what a parmo is, it's fried chicken goodness, covered in a rich, creamy béchamel, topped with a serious helping of cheese and shoved under the grill until melted and gooey. Perfect with chips and garlic sauce.
That's according to the Parmogeddon website anyway, which you can find here. They'll be opening up in Corner Boy this Friday (6th December), so that's your lunch sorted.