As if Rudy's pizza couldn't get any better, the popular Manchester-based pizzeria has put our city back on the map after being named the tenth best in a list of the 'Top fifty best pizzas in the world'.
The prestigious list was compiled by global travel and food website Big Seven and only featured three other UK restaurants; Paesano Pizza in Glasgow (46th), and two London-based spots, Made of Dough (33rd) and Pizza Pilgrims (25th).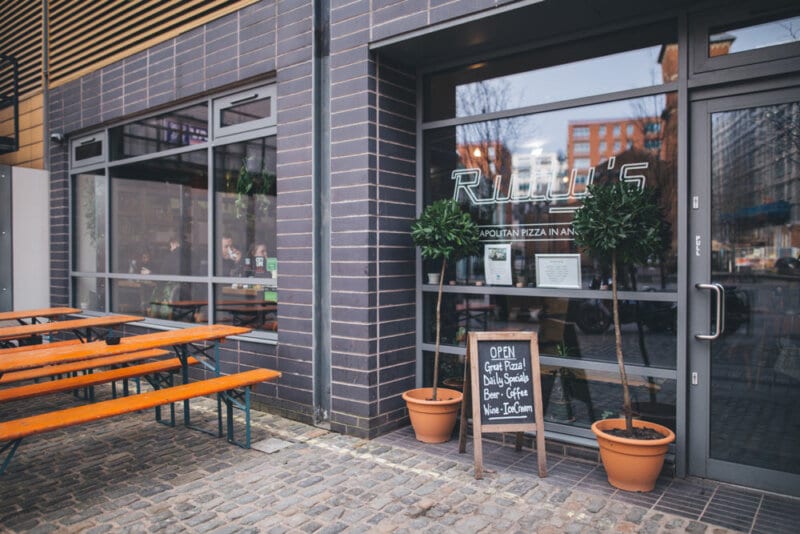 Rudy's has two establishments in Manchester and one in Liverpool. The Manchester locations can be found in the gentrified haven of Ancoats or on Peter Street down by Albert's Schloss, while Castle Street in Liverpool hosts the other location.
Other cities in the list of best pizzas included Dubai, Kuala Lumpur, New Zealand, Singapore and Moscow, with Italian cities such as Naples, Milan, Florence and Rome also making the cut.

Big Seven's Top 10 pizzas in the world: 
Spacca Napoli - Illinois, USA
L'Antica Pizzeria da Michele - Naples, Italy
Emily - New York, USA
Starita - Naples, Italy
PIZZANA - Los Angeles, USA
Baest - København, Denmark
400 Gradi - Essendon, Australia
Del Popolo - San Francisco, USA
La Svolta - Melbourne, Australia
Rudy's Pizza - Manchester, England