Cadbury fans have found a way to get their hands on the legendary white chocolate Dream bars.
Many will remember the happiness that we got from Dream bars in all their glory.
And now, some very clever people have found a way to get them once more after they were discontinued by Cadbury's all those years ago.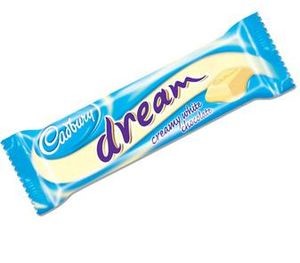 However we will warn you, it could prove slightly tricky and a little bit expensive.
Retailer Sanza is importing Dream bars to the UK from abroad. The product is still available in South Africa, New Zealand, and Australia.
They definitely aren't cheap, selling at £1.80 for a small 50 g bar. Postage will also cost you a pretty penny too.
Would do absolutely anything for a Cadbury's dream bar nowadays? best chocolate ever

— Alea? (@AleaCarr_) March 7, 2019
But, for you true chocolate lovers out there, this truly does show that where there is a will there is a way.
Sanza also sells a number of other delicious goodies on their website that are currently unavailable in UK shops including the Australian favourite Cadbury Cherry Ripe.
Dreams can come true.