Our prayers have been answered - Greggs, the UK's number one purveyor of sausage rolls and other baked delights, has opened its newest shop at the intu Trafford Centre today, Tuesday July 30th.
The new store will offer customers a contemporary food-on-the-go experience, with seating available for those who wish to enjoy their delicious purchases inside the shop - the perfect spot to nip off for a steak bake when the shopping gets too much.
The special occasion was marked with celebrations outside the store, and one lucky Greggs superfan, Isaac Brooks, was given the opportunity to officially open the new shop by cutting a ribbon made of Greggs bags.
Engineering apprentice Isaac, 18, earned his superfan credentials with his year-old Instagram account, @IsaacsGreggsAdventures, which is dedicated to reviewing Greggs products.
Isaac said:
"
As a genuine Greggs superfan, I was chuffed to have been picked to open the Trafford Centre's first Greggs shop. When I saw the competition, it was calling my name and I just had to enter. I started reviewing Greggs in February last year as a bit of a laugh with my mates because I would always go to Greggs for lunch at college and then it took off from there. My favourite Greggs products would have to be the sausage rolls and the caramel custard doughnuts. I'll definitely be getting a few of those with the winnings.
Greggs' estate has grown rapidly over the past few decades as it continues to buck the trend of the struggling high street. According to their interim half year financial highlights, total sales are up 14.7% to £546m for the first six months of the year (that's a lot of breakfast butties).
Their successful end to 2018 and was helped by the popularity of the new vegan-friendly sausage roll - it also managed to enrage Piers Morgan along the way, which is always good.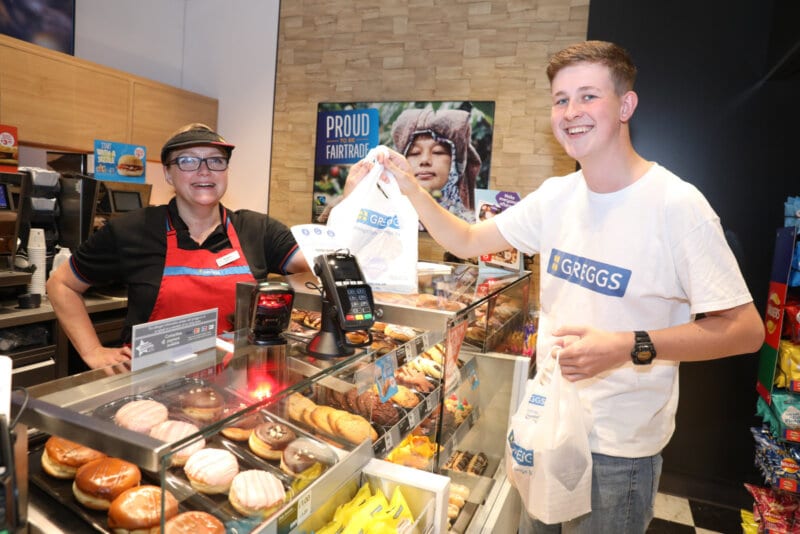 Greggs has opened 54 new shops, and expects around 100 net new shops for the year as a whole, including the new Trafford Centre branch that opened today in Greater Manchester.
Greggs' Manchester bakery, in Openshaw, has been in operation since 1975 and is now a centre of excellence for bread rolls, pizzas and sandwich premixes which are supplied to its shops across the UK.
Roisin Currie, retail and people director for Greggs, said:
"
Manchester has been an integral location for us since opening our first shop in the city over 40 years ago, so we're delighted to be opening at intu Trafford Centre, an iconic leisure and shopping centre of the North West. Our shops have changed quite a bit over the years, as we've focused on upgrading our estate to offer a more contemporary food-on-the-go experience, but we still remain true to our values today and are proud to serve over six million customers per week.
Alison Niven, Regional Centre Director for intu Trafford Centre said:
"
We're delighted to welcome Greggs' to intu Trafford Centre. Each month we carry out customer listening exercises and Greggs has frequently been mentioned as a store that our customers would like to see at the centre, so we're really pleased to be able to welcome a brand which people know and love.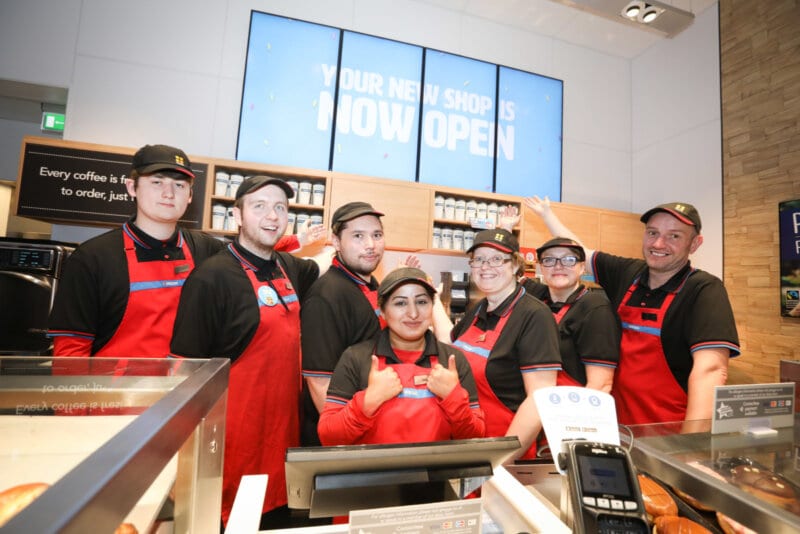 As well as freshly baked savouries and sandwiches, customers will be able to enjoy Greggs' new summer range, featuring pasta salads, cold drinks and wraps - including a vegan wrap.
Breakfast will be served until 11am, featuring classics such as bacon butties, fresh fruit and a full range of freshly ground, Fairtrade coffee. Their Balanced Choice range includes a selection of sandwiches, pasta salads, soups, drinks, porridge and fruit, all for fewer than 400 calories.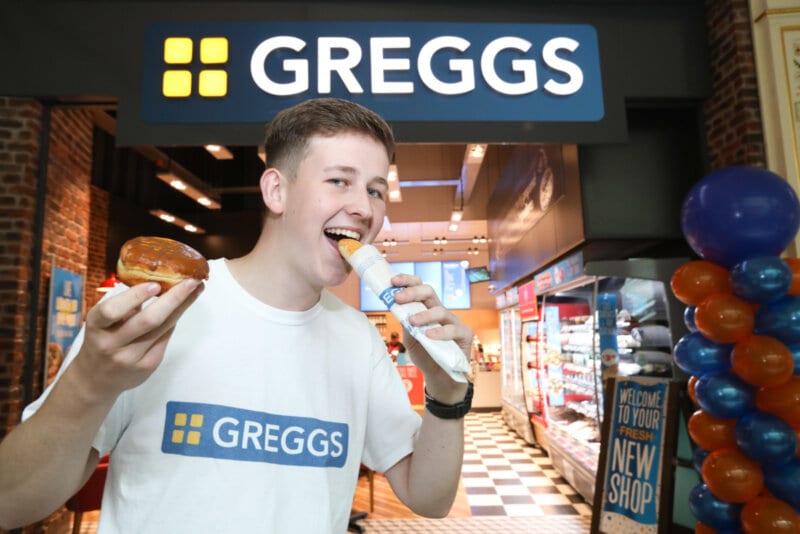 The shop will also have a self-select hot range, including fresh porridge, southern fried chicken goujons and potato wedges.
The shop opening times are 8am to 10pm Monday-Friday, 8am to 9pm on Saturdays and 9.30am to 6pm on Sundays.
For more information check out the Greggs website here.