It was the National Restaurant Awards last night and 'a true Lancashire gem' walked off with the most prestigious award of all.
Moor Hall in Aughton was crowned the best restaurant in the UK, climbing to the top spot after a 2018 sixth place finish – which is pretty good going.
The two-Michelin starred establishment – fronted by the talented Mark Birchall – pipped Cumbria's L'Enclume to the post, where Birchall worked as an executive chef for almost ten years previously.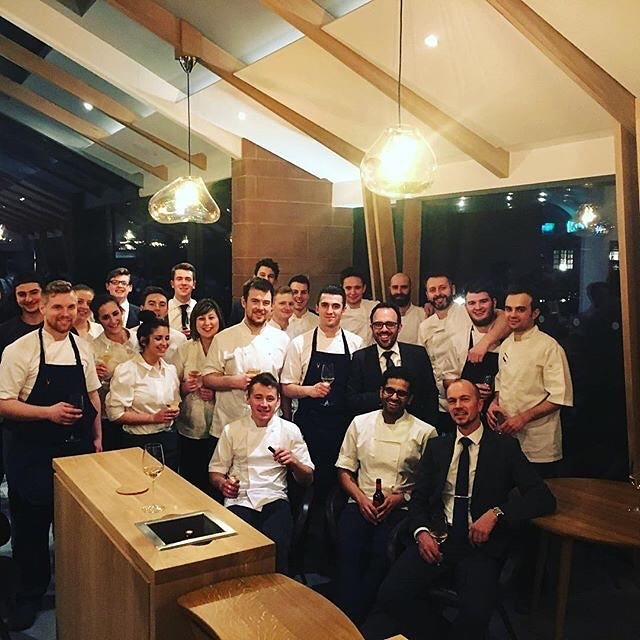 The talented Mr Birchall creates delicate produce driven menus inspired by the restaurants unparalleled surroundings and home grown ingredients. He also worked at El Celler de Can Roca, Girona, which has been twice voted the world's best restaurant.
Mark's menus often contain produce grown on the 5 acre Moor Hall site or from local suppliers, and reflect the broad culinary experience he has garnered over the last 20 years.
To put things into perspective, Moor Hall sits 57 places higher than Heston Blumenthal's legendary Fat Duck, which is the only three Michelin-starred restaurant in the top 100.
The restaurant described the win as "unbelievable" in an Instagram post shortly after the ceremony last night – and not too long after, the official NRA Instagram account listed the official top ten for everyone to see.
Congratulations to Mark Birchall and all at Moor Hall. If you manage to get yourself in, go and see what all the fuss is about. You won't regret it!