Stop what you're doing, because we've just found out that you can buy buckets of Nutella online for a pretty decent price.
Is the New Year's resolution still going well? Did you fall off the fitness train on January 2nd? Well, Amazon have just the thing for you to drown those sorrows.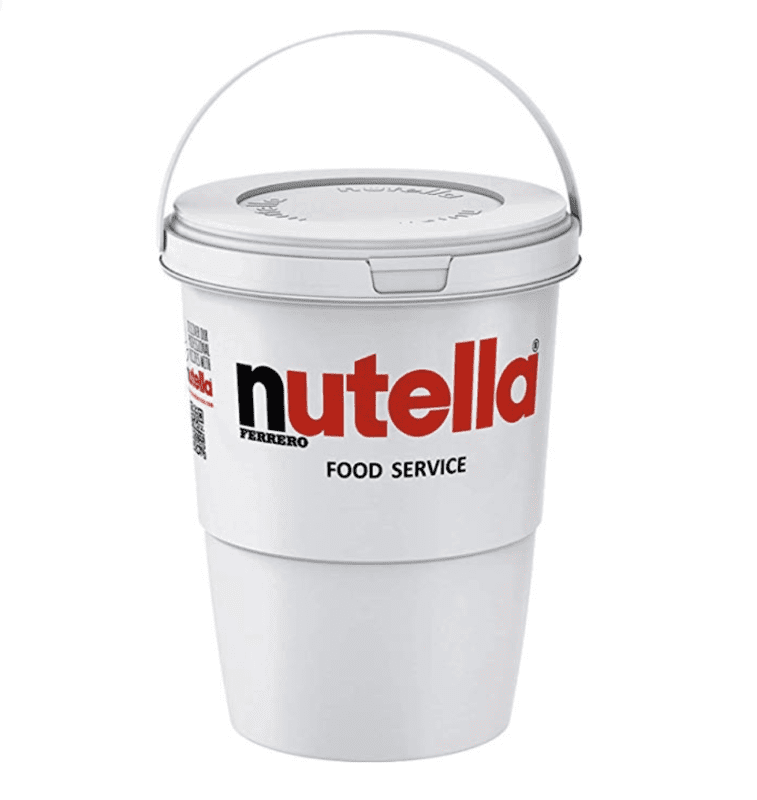 Weighing in at a whopping 3kg and costing only £20, you can now cop yourself a bucket filled entirely with Nutella spread on Amazon.
Social media users have been losing their shit over these behemoth sized entities that will last you a whole 81 servings (if you follow the recommended serving suggestion of two tablespoons a pop, lol).
Unsure whether to go for it? Amazon user Alistair Wilson wasn't:
"
Bought this for a gag present for my wife. She is still eating it yet. Initially I thought it was going to be full of the small Nutella packets but no, it is literally a giant tub of Nutella.
For those of you who somehow don't know what Nutella is, it is a chocolate flavoured hazelnut spread that you were only allowed once a year as a kid - preferred mainly on bread or toast, as a spread, or directly from the biggest spoon in the kitchen.
You can purchase your bucket here, but we'd recommend getting it as a gift for someone in your house, and then sneaking into it whenever you can.