"This is Manchester, we do things differently here…"
Tony Wilson's famous endorsement of our city as a wonderful anomaly has never felt more relevant than it does right now.
We'll always be known as an industrial powerhouse, and our unparalleled achievements in education, science, architecture, sport and music during the 20th century have shaped our reputation worldwide.
But the 2010's has left its own permanent mark on Manchester history - throwing our city into the limelight in all kinds of good, bad and unbelievable ways.
In this exclusive article, we look back on the most important moments of the past ten years; the amazing, the tragic, the wonderful, and the oh-so-Mancunian.
Nobel Prize win for University of Manchester, 2010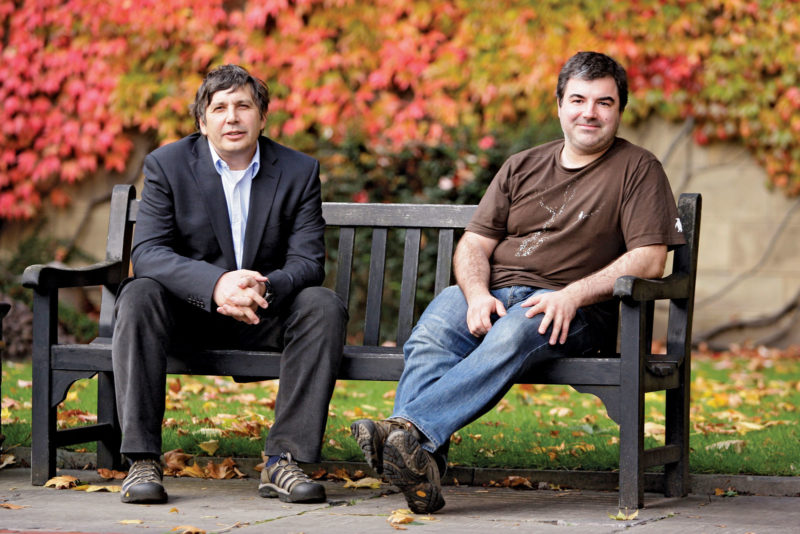 There is no greater honour than a Nobel Prize win, and no better way to begin a new decade.
In 2010, the University of Manchester's Andre Geim and Konstantin Novoselov were awarded the highest possible accolade for their achievements in physics – breaking new ground in the research of graphene.
This took UoM's prestigious list of Nobel Laureates to a magnificent 25 - the fourth-highest in the UK.
First female President and Vice-Chancellor of University of Manchester, 2010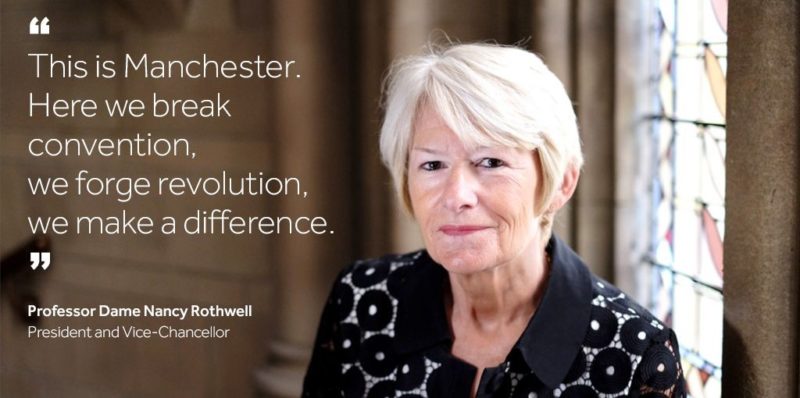 Another ground-breaking moment for higher education in Manchester arrived ahead of the 2010/11 term – as Nancy Rothwell became the first female to be take up the President and Vice-Chancellor role at UoM.
Rothwell successfully led the university throughout the entire decade, being labelled by some media outlets as one of the most powerful women in the country in the process.
She remains President to this day.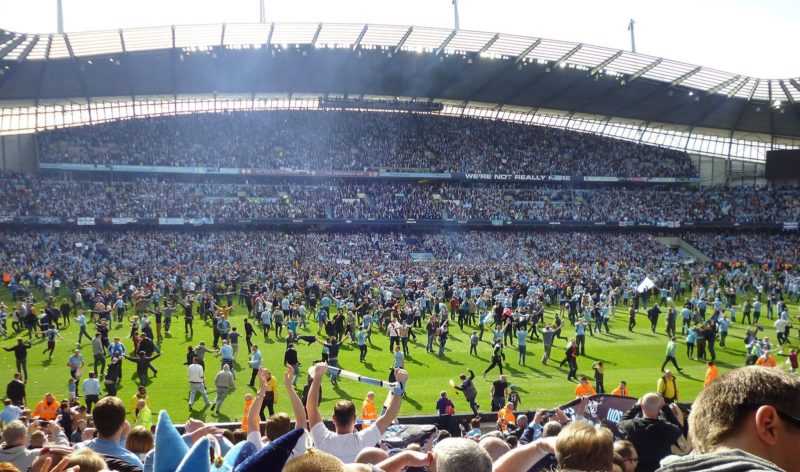 "I swear you will never see anything like this ever again!" wailed Sky Sports commentator Martin Tyler as the blue crowd below him plunged into mass hysteria.
He was scrambling to describe the moment Manchester City won their first Premier League title: salvaging a 3-2 win from the jaws of defeat with two stoppage time goals… and ripping the championship away from their decorated neighbours down the road in the process.
It was a finale so unbelievably fantastical it would've looked out of place in Roy of the Rovers.
Tyler was right: It was once-in-a-lifetime stuff.
Sergio Aguero's 94th minute strike was one of the most breath-taking goals ever scored in Manchester, and the commentator's octave-splitting roar of the match-winner's name is one that will forever warm and break hearts across Manchester whenever it's replayed.
First Mayor of Greater Manchester, 2015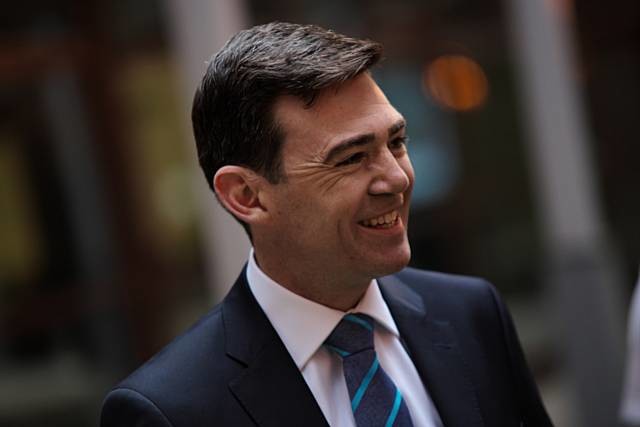 It's hard to remember a time when Andy Burnham wasn't around. A big political reshuffle during the past decade saw the former Leigh MP become the face for the North-West - transforming how our hometown would be represented on the international stage.
The creation of the new Mayor of Greater Manchester role created a figurehead for the wider Manchester community, with Police & Crime Commissioner Tony Lloyd taking interim charge before Burnham was chosen to head up the whole metropolitan county in 2017.
Whoever sits in this privileged seat will play a major role in the evolution of Greater Manchester moving forwards.
Manchester's new music wave, 2010-20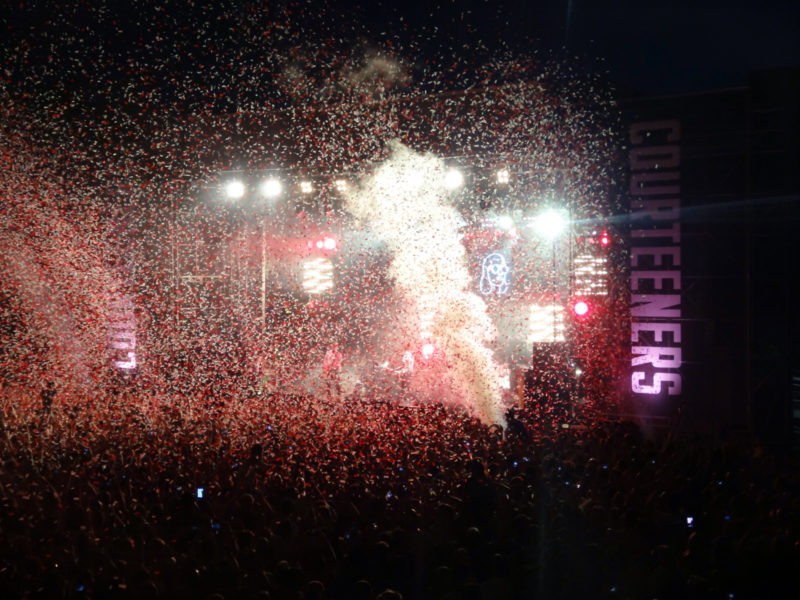 Madchester is over. The Hacienda is an apartment block. Oasis are probably gone for good. Shaun Ryder ended up on I'm A Celeb.
It's safe to say things on the local music scene are a bit different now.
But Manchester's day in the sun is far from home. The city continues to keep on producing fresh talent pushing the boundaries.
A thrilling new wave of bands like The Courteeners, Blossoms, The 1975 and Slow Readers Club have all come into their own and soundtracked our city over the past ten years – proving music in Manchester is very much alive and kicking… and probably always will be.
A skyline transformed, 2010-20

Manchester's skyline just can't keep still.
The number of developments in the city is increasing at an unprecedented rate – and we've spent the entire 2010s being constantly caught unawares by new constructions that seem to appear out of nowhere. Every time you look up, a mighty new building is right there in front of you.
The completion of the four Deansgate Square skyscrapers has seen our city reach higher than ever before, with one block toppling 200m - making it the tallest building outside of London.
2010-20 will surely go down as the decade where Manchester city centre morphed into a true metropolis. And this is only the beginning.
A very British New Year's Eve, 2015
When Joel Goodman hit the city centre streets on New Year's Eve 2015, he probably didn't expect to snap a photo that would earn comparisons to a Renaissance masterpiece.
But this artful portrait of drunken revellers would quickly go viral for perfectly embodying Manchester by night.
It's got everything. Police. Handcuffs. A hysterical partner. Someone walking out into traffic. Gregg's Bakery in the background. And, best of all, a man cradling a pint whilst lying in the road.
Beautiful chaos.
Is this the most unmistakably British celebration ever captured on camera? We think so. Although, admittedly, the video of that Doncaster pub runs it close…
Manchester Arena attack, 2017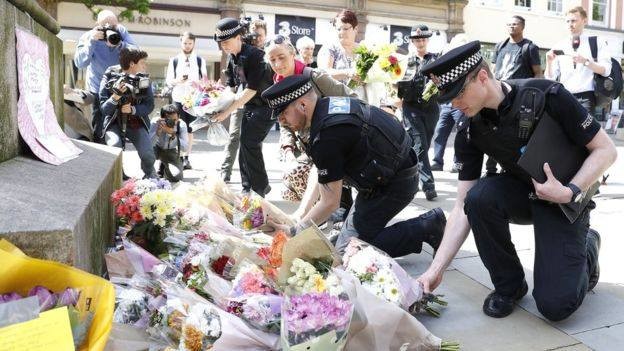 23 May 2017 was a day like no other in Manchester.
It was a day when armed police patrolled the semi-deserted streets – an unfamiliar cloud of grief and shock hanging heavy in the air.
It was a day when the city's monuments were piled high with cards and flowers.
It was a day when thousands came together in Albert's Square in a defiant embrace.
It was a day when our bee evolved into an international symbol of unity, strength and resolve.
It was a day that showed Manchester will never submit.
It was a day that proved love will always triumph over hate.