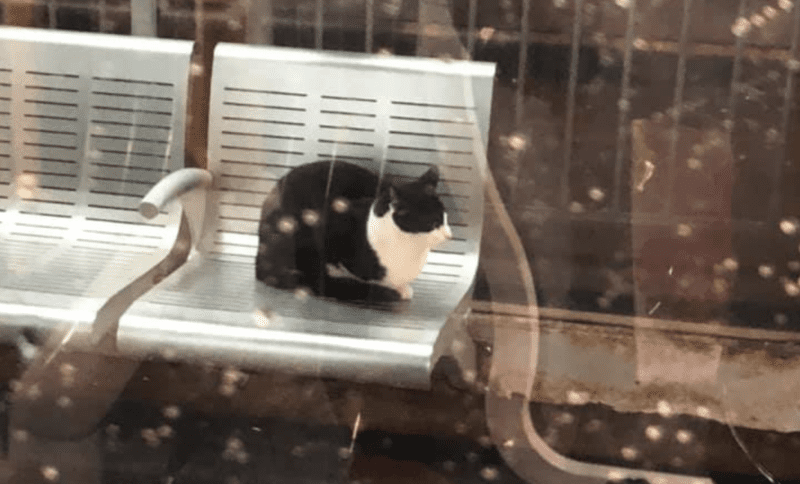 Chorlton is pretty much the place to visit outside of town these days. The suburb is very chilled out, littered with highly rated food spots and most of the people there are quite friendly – which makes a change from a City Centre night out.
I've travelled over a few times in recent weeks and it's a refreshing change from the hustle and bustle of town, and, as far as I'm aware, much cheaper. I'd personally recommend going to Double Zero Neapolitan Pizza – but I'll tell you more about that place another time.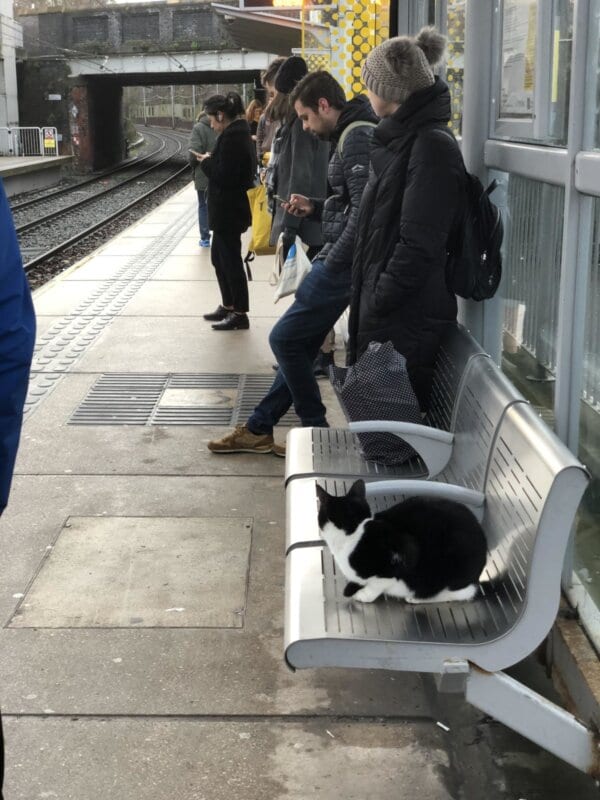 One thing I haven't yet encountered in the up and coming suburb, however, is a very famous four-legged cat who makes it a daily activity to sit alongside waiting passengers at Chorlton tram stop.
The little black and white moggy is considered a local celebrity and is a morning regular at the tram stop where he is greeted and snapped by commuters. Some people even encounter him on their way to work and when getting off the tram AFTER work. He just loves the attention.
But, if you're thinking that this guy couldn't get any better, then let me help push that notion a little further for you. His name, you ask? BATMAN. His name is Batman – and Batman is so famous his Facebook page has almost hit 1,000 followers in a week since its inception.
We're not sure who owns the little superhero, but it's quite obvious he lives nearby, and his sociable nature, we hope, indicates he has loving owners. He also has more friends than me, but that's fine.