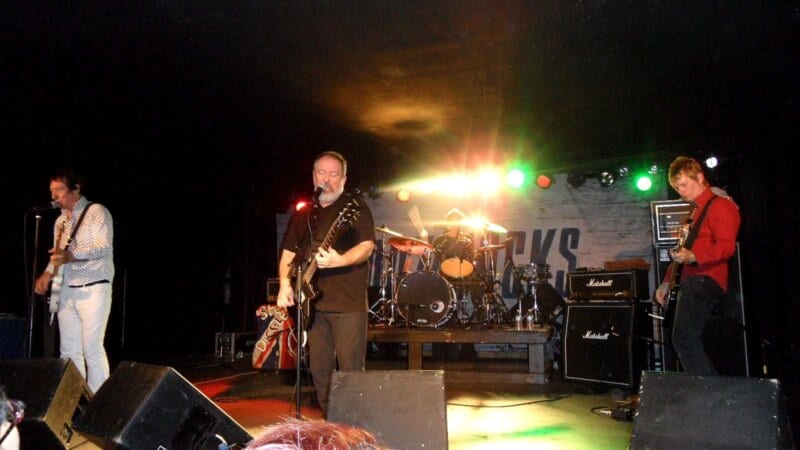 Manchester has always been at the forefront of music, providing the world with an abundance of quality tunes, bands and musicians - you're welcome.
Every Manc has an opinion on who is the best of the best, and it would be impossible to come up with a definitive list that pleases everyone.
i-D Magazine has had a good go at it though, putting together their ranking of 'every single Manchester band' - although there are only 49 on the list, so there's definitely a few missing.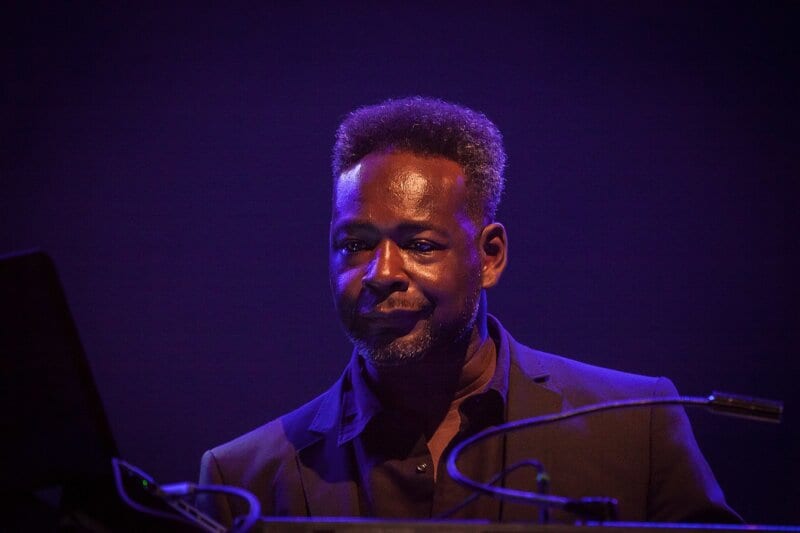 Without further ado, let's dive in to their top 10:
10) A Guy Called Gerald
In at 10 is A Guy Called Gerald, the legendary acid house and jungle DJ from Moss Side.
According to them: "Voodoo Ray remains the most era-defining of the era-defining tunes to come out of Manc clubs in the late 80s/early 90s… Not content with that, Gerald went on basically invent jungle with his 95 album Black Secret Technology, which might also be the best jungle album ever."
9) The Durutti Column
At number nine is The Durutti Column, who I must admit I've never heard of, but apparently they are an 'English post-punk band formed in 1978 in Manchester', and were one of the first acts signed to Factory Records (cheers Wikipedia).
i-D say: "The Durutti Column became Vini [Reilly's] solo project and were maybe the purest and most beautiful example of everything Factory's Tony Wilson thought Factory should stand for, and the label's first signing… He may have been overshadowed in legend, myth, chutzpah, influence and force of personality by many on this list, but Vini Reilly's work with The Durutti Column is unmatched."
8) Buzzcocks
Next up is the Buzzcocks, who are actually from Bolton, although this didn't stop them from making the top 10.
In i-D's words: "Every single teenage boy in the suburbs at the age of 15 gets handed a leather jacket, a pair of black Converse, a puberty-induced attitude problem, and a copy of Buzzcock's Another Music In A Different Kitchen to soundtrack it. From the pent up sexual frustration of What Do I Get? and the chugging motorik sexual exasperation of Fiction Romance to the tuneful pop-punk sexual despair of Ever Fallen In Love and all round dumb horny sexual novelty Orgasm Addict, there's a Buzzcocks song about sex for every emotion the teenage boy may ever feel. Oh and the incendiary nihilism of two note solo of the Boredom is still the best guitar solo ever."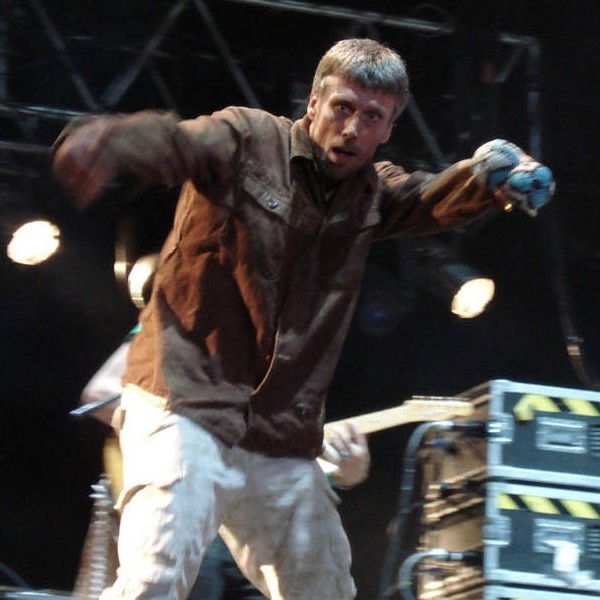 7) Happy Mondays
As iconic as Bez gurning wildly on stage with his maracas, Happy Mondays take an honourable seventh spot.
According to them: "Shaun Ryder is to extroverts what Morrissey is to introverts. It would be easy to focus on the bluster, bravado, belches, and big nights out of the Happy Monday, but beneath the pills, thrills and bellyaches lies possibly the most Mancunian of lyricists. Shaun Ryder is a grandiose blend of blue humour and lyric poetry, social satire and kitchen sink surrealism."
6) The Fall
The Fall, formed in Prestwich in 1976 by the late, great Mark E. Smith, come in at number six.
Here's what i-D had to say: "As hard, rough, dirty, durable and ever-present as Manchester's cobbled streets. Mark E Smith has survived [the list was compiled before his death] just about everything you might expect would've stopped The Fall from becoming one of the country's most loved bands; the music industry, changing tastes, drug addiction, incorrigible weirdness and his own habitual nastiness would've hampered lesser and weaker bands."
5) Joy Division
And in at number five, Joy Division - I'm sure a lot of people will have had them higher, but here we are.
i-D explained their reasoning: "What can you say about Joy Division to describe the power of the band in such a small space, except that if you were depressed and lost, or angry and alone, and you were a teenager, anytime between 1980 and now, you've probably lost yourself in and been soothed by the work of Ian Curtis in Joy Division."
4) The Stone Roses
To be honest this top five is very debatable in terms of the order they appear, but in fourth we have The Stone Roses.
According to i-D: "Imagine being the band responsible for creating The Second Summer Of Love, whose gig on Spike Island in 1990 has been immortalised in aspic forever as some kind of beautiful moment of utopian possibility when the world was gonna change and we were all gonna be alright and the sun was gonna shine for ever and the wall had come tumbling down, and man, the pills, back then, better than anything, mate."
3) Oasis
It might come as a shock to a lot of you, but Oasis have only managed a respectable bronze, coming in at the number three spot.
i-D explains: "Oasis are a band so culturally omnipresent it's hard to find the words to grasp the actual power of their music, what it means and meant, and their lasting power. They were like us, but more. Ordinary Manc lads in ordinary Manc lad casual, with good haircuts, funny quotes, and two perfect albums that propelled them, like in some obscure Greek myth, from prosaic everymen to preening gods… All the drama. All the gear. The returns got smaller with each passing feud and dud album. Yet there's still timeless perfection in those first two records, flawed idiot beauty in Be Here Now, even Heathen Chemistry had The Hindu Times. A horrible and majestic monster of a band, made to be sung-a-long too, lager spilled down your front, under festival lights, with your best mates."
2) The Smiths
And now we get to the silver medal spot, occupied by The Smiths - it's hard to argue with their musical importance, although Morrissey is trying his best to ruin their legacy at the moment it seems.
i-D: "I spent too much of my teenage years, depressed, indoors, sad, to really find the words to articulate the meaning of The Smiths, which exist more as an emotion than simply a band. If you know, you really know and that's kind of enough. Cosa Nostra for the sad kids. A lifeline for everyone's who's felt too much. Four perfect albums. 18 perfect singles. Not a single bad song. A lifetime of incredible lyrics to write on the back of your school notebooks. A string of superlatives."
1) New Order
And here we are, with New Order - formed after the suicide of Ian Curtis and subsequent disbanding of Joy Division - in the coveted number one spot, taking the gold.
Here's what i-D had to say: "Arguably the most influential of the Factory bands, in, more than just music, they seemed to propel a culture around, moving seamlessly between the hip-hop, electro and house sounds of New York, and the gloom of Manchester. An incongruous mix, maybe, but if something defines all the bands of this Manchester list, or the best of them at least, it's that desire to reach out towards to the incongruous, to make it feel natural, to elevate disparate pieces into something that felt more. New Order's search for electronic beauty, lack of desire to rest on Joy Division's laurels, lead them with Factory to the Hacienda, Manchester's defining monument to the possibility of dancing as cultural expression, the power of youth culture."
To read their full list check out the original article here, and be sure to let us know your feelings on this top 10 in the comments.
I know you'll all have a lot to say...