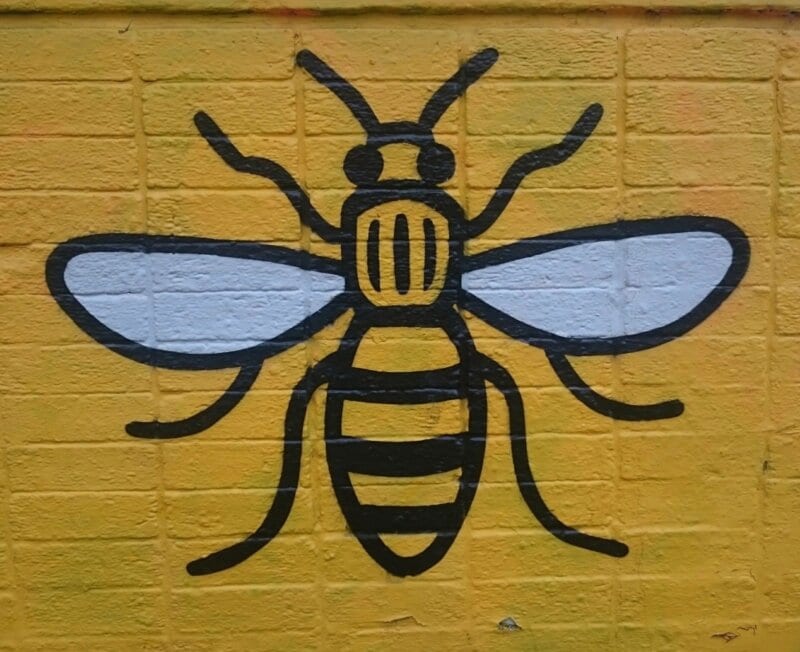 Following the terror attack on the Manchester Arena on May 22, 2017, the worker bee became a symbol of unity and defiance in the city.
Since that horrible day, the bee has popped up all over Greater Manchester - in windows, on walls, as physical statues and on the skin of thousands of locals.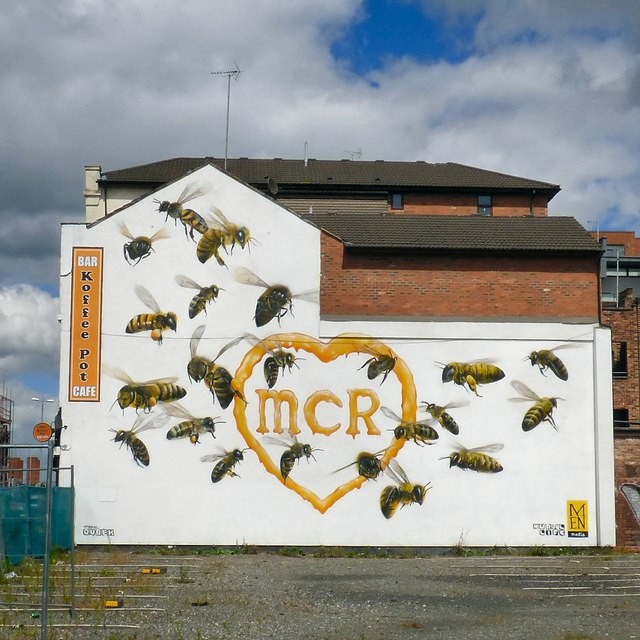 The symbol has always been part of Manchester's history, though, and if you've looked close enough over the years, you'll have noticed it in the mosaic flooring at Manchester Town Hall, the clock face of the Palace Hotel and wherever our coat of arms resides. But why?
Well, we've always been an industrious town, and Mancunians have been grafters since the beginning of time. In the 1800s Manchester city centre was covered in textile mills which were referred to as 'hives of activity'.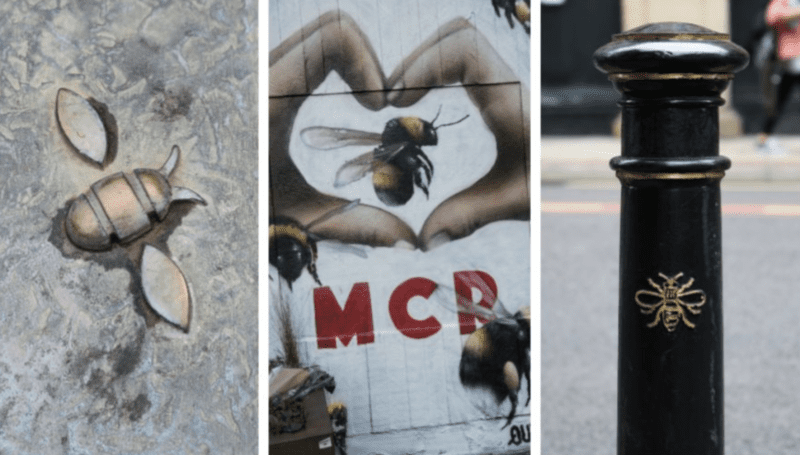 These mills were filled with workers who grafted so hard that they were nicknamed 'busy bees', and this is actually how that exact term became a thing.
We even keep bees above the Printworks today that produce local honey - which is a pretty cool fact most people have no idea about!
Today, the bee is THE symbol of civic pride in the city. Not only does it represent the past, but it represents the future - and we wouldn't have it any other way.