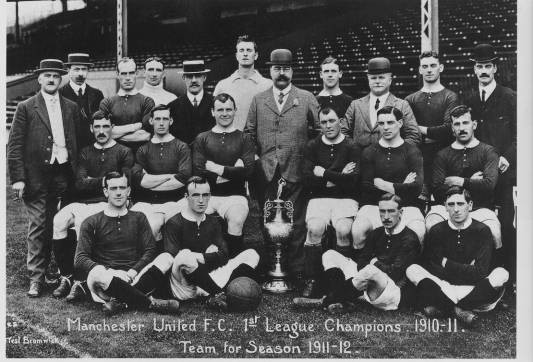 Manchester United are one of the biggest football clubs in the world, and while they are currently taking fans on a journey of ups and downs, they are still an absolute global powerhouse with 650 million fans worldwide.
But the Red Devils had a very humble beginning, and if it wasn't for a St Bernard dog called Major, they wouldn't exist at all.
Everybody knows Fred the Red, the cheeky devil who has been gracing the Old Trafford sidelines for decades, but if we're really taking it back, Man Utd's true mascot is a dog that went missing.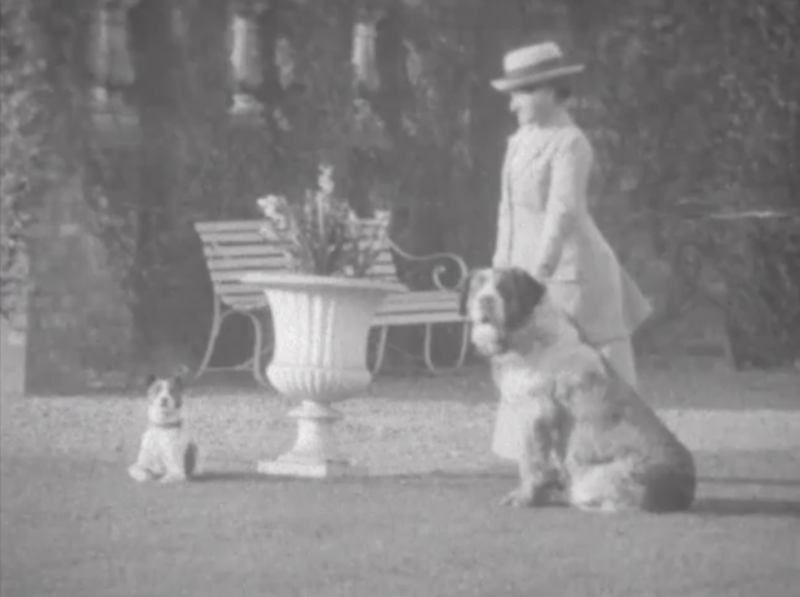 At the turn of the century, Manchester United were known as Newton Heath, a club based in Clayton in substantial financial difficulty.
Major was club captain Harry Stafford's dog. The St Bernard would often be sent into the crowd with a collection box attached to his collar in an attempt to boost club funds. But, the club was struggling so significantly that its future was already written off.
That is, until, Major the dog went missing.
During a huge fundraiser described as Newton Heath's last chance of survival, Major ran off, and to top things off, the fundraiser was a massive failure. Not only had Harry Stafford been rejected by possible investors, but he'd also lost his beloved four legged pal.
Stafford spent days looking for his St Bernard and finally found him with pub owner John Henry Davies (yes, Major ran off to a pub), however, in the week that Major had spent missing with Davies, his daughter had become rather fond of him and wanted to keep him.
Stafford, who had been saved by Major on numerous occasions, loved his dog dearly, but with the offer of investment and the chance to captain a fully replenished and rejuvenated Newton Heath (in exchange for Major), he bid an emotional farewell to his dog – knowing he would grow old in an affluent, loving home.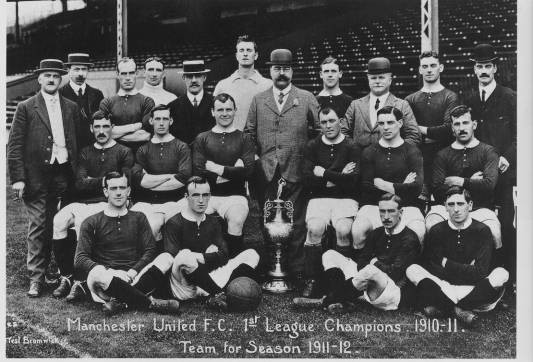 And with that, because of a deal to rehome a dog with his daughter, John Henry Davies gave Stafford the funds and motivation to take Newton Heath to a level that was proving impossible before Major went missing.
Davies took the position of club chairman, and with Stafford as captain, the pair settled Newton Heath's debts, changed the team colours from yellow and green to red and black and gave the club a new name. Manchester United Football Club.
Born in Staffordshire, Davies had taken over the Walker and Homfray Brewery in 1902 and was on the verge of taking full control of the Manchester Brewery, which ran a large number of pubs in Salford and Manchester. In other words, he was minted.
From there, the club went from strength to strength. Manchester United had announced themselves in the professional football leagues and they were winning games – and with their already loyal fan base that had stuck with them through the hard times, it was impossible to imagine anything but success happening for the Clayton-based club.
A brilliant, but small backroom team was eventually brought in, including fan of the club Louis Rocca, one of Manchester United's most under-appreciated heroes who is credited as the man who put United in touch with Matt Busby in the early 1940s.
The rest, they say, is history – and if, after reading this, you need further proof that dogs are God's best creation, then you're definitely a City fan.