As temperatures plummet, thousands of young people will be without a place to stay this winter – other than the streets of the North West.
Christmas is a time for celebration, a time to spend with loved ones and a time to relax, but for those sleeping rough, this is will not be their reality.
According to new data released by the UK's leading youth homelessness charity, Centrepoint, it's estimated that around 3,019 young people between the ages of 16-25 either will be (or are at risk of being) homeless this Christmas, across the North West region alone.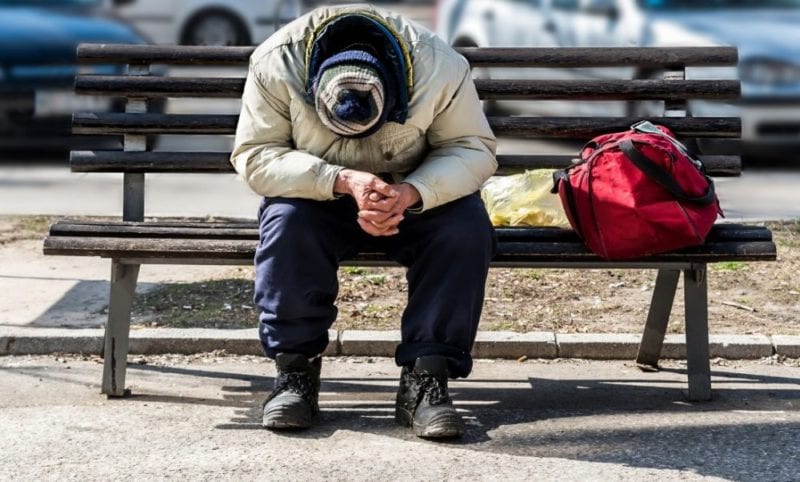 Within the Greater Manchester Combined Authority, that number is an estimated 1,351.
UK wide, it has been revealed that between October and December last year, over 22,000 under-25s had to go to their local council for support because they were homeless or at risk of losing a home. The number of people sleeping rough has skyrocketed by 165% since 2010.
For many vulnerable young people across the country, having nowhere to spend Christmas does not strictly mean having no roof over their head - the concept of 'hidden homelessness' is increasingly being recognised as a social issue. Too many young people feel that they have no place they are welcome to stay, with 73% considering themselves a 'sofa surfer' and have no safe place they can call home. Many of course really do have no place to stay at all, with 51% having to spend the night on a park bench or doorway.
As Mancs, these statistics are no doubt extremely harrowing, especially as we are aware first hand how much of an issue homelessness is in our city. We must use them as a chance to reflect on those who maybe aren't as lucky as ourselves and do all we that we can to help...
Centrepoint wants to end youth homelessness in the UK. Last year, thanks to the support received, it helped over 15,000 homeless young people to leave homelessness behind for good.
A 'Sleep Out' at Victoria Baths is being held next week on Friday 28th November 2019 to raise awareness, raise funds and support young homeless people in Manchester - you can find more information about taking part here.