The wait is finally over for Harry Potter fans, as they'll finally be able to play the new augmented reality mobile game based on the popular wizarding series.
Harry Potter: Wizards Unite will launch in the UK and US tomorrow, Friday June 21st, before a more general release worldwide.
The Harry Potter-themed game has been developed by Niantic, the people behind the popular Pokémon Go game which was released back in 2016.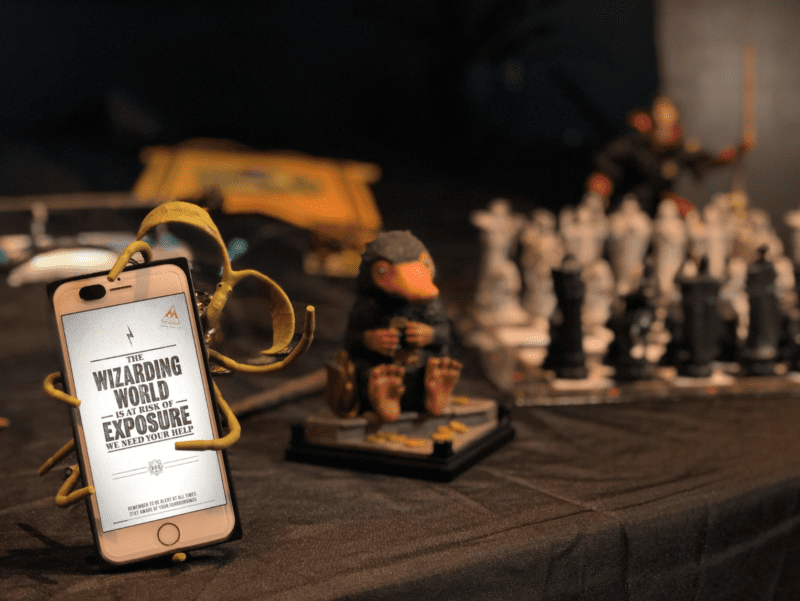 You'll be able to immerse yourself in the magical world created by J.K Rowling, which will be virtually overlaid onto the regular, everyday muggle surroundings of Manchester via your smartphone.
Players will choose whether to be an Auror (good at spellcasting and defeating dark wizards), a Magizoologist (good at taking on magical beasts), or a Professor (good at using their 'deep magical knowledge' to debilitate foes).
While roaming the city you'll embark on various adventures, discovering mysterious artefacts, learning spells and encountering magical beasts as well as iconic characters from the series.
The worldwide launch of Harry Potter: Wizards Unite begins this Friday, June 21! Keep your eyes peeled and wand ready for more information as the game goes live in your region soon. #WizardsUnite pic.twitter.com/ckk4s4mi8a

— Harry Potter: Wizards Unite (@HPWizardsUnite) June 19, 2019
You can also visit Fortresses, to team up with other players and battle enemies. Unlike Pokémon Go players are all on the same side, tasked with working together as the Statue of Secrecy (SOS) Task Force to locate dangerous artefacts across the world and make them safe.
As with Pokémon Go - the first mass market game to utilise augmented reality - the game will use real locations to recreate the wizarding world we all know and love.