As you may already be aware, there used to be an underground market beneath the streets of Manchester.
Located underneath the Arndale shopping centre, people used to head down there to buy all sorts, from vinyl to clothes, and it had entrances on Spring Gardens, Norfolk Street and Brown Street (just by Tesco).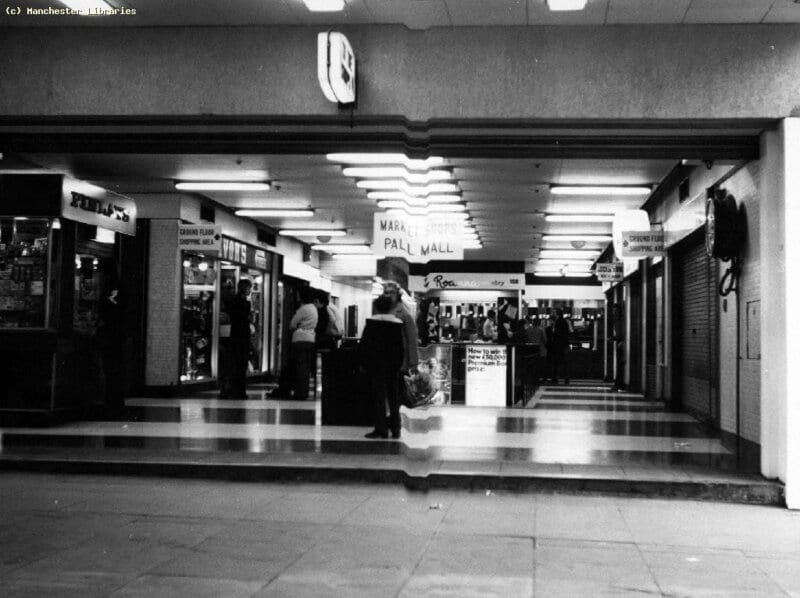 The market offered 100 different stalls and shops back in its heyday in the 1970s and '80s - it opened to the public in 1972 and sadly closed either in the late '80s or '90s, although the exact date is debated.
You can see the entrance to the market 33 seconds in to this video from 1974:
But what does it look like these days? Well you don't have to head underground yourself to find out, as urban explorer Matt has been down there to check it out.
He wrote on his Facebook page, Exploring Abandoned Buildings with the Derelict Explorer:
"
Opened in 1972, the Manchester Arndale has a very special Market place. One situated underground with the main entrance being located on Brown Street. Two other entrances could be found on Norfolk Street and Spring Gardens. Down the main stairwell you went, turn right and there you had over 100 old market stalls and shops. Today the market is blocked off with Tesco's basement being located inside most of the Underground Market space today.
The accompanying post features a selection of photos from the underground market, showing what has become of a once thriving shopping area.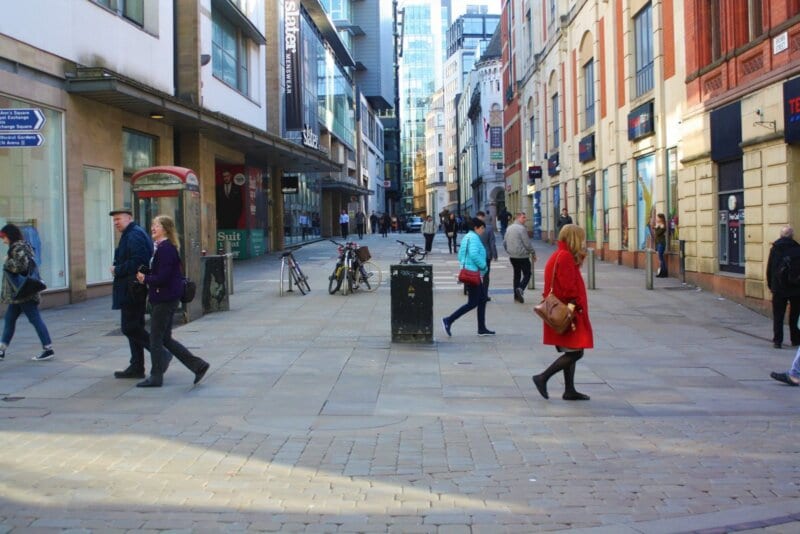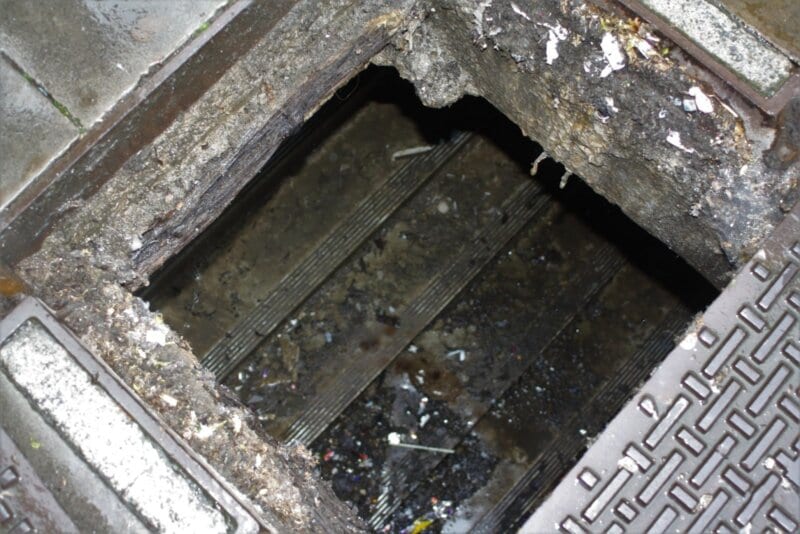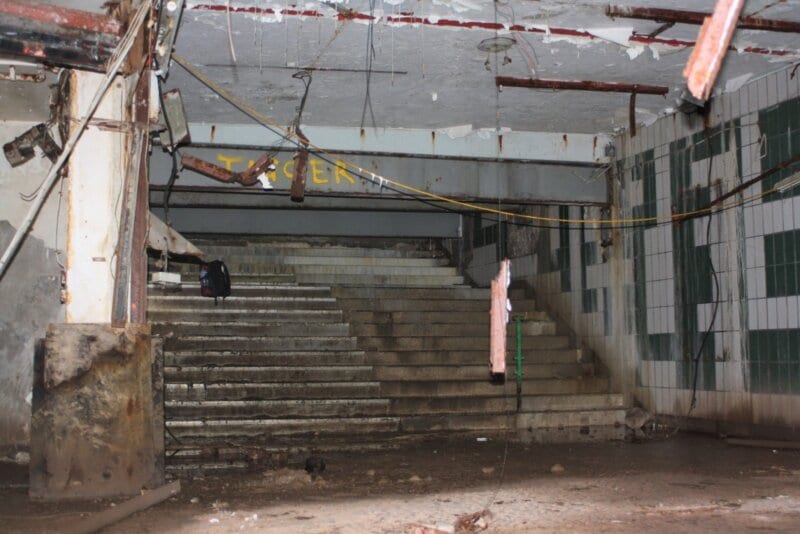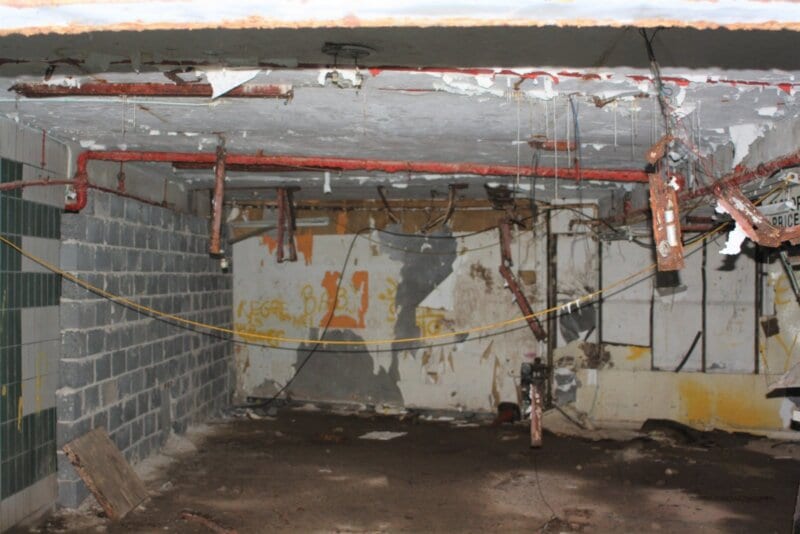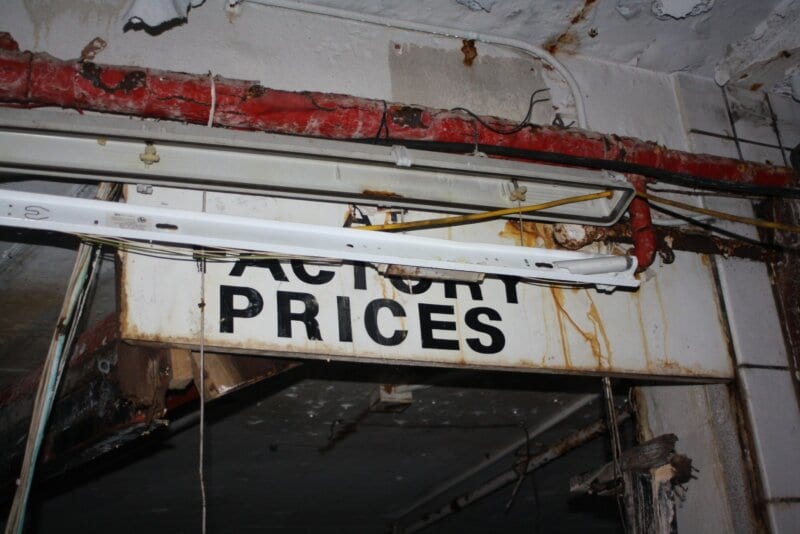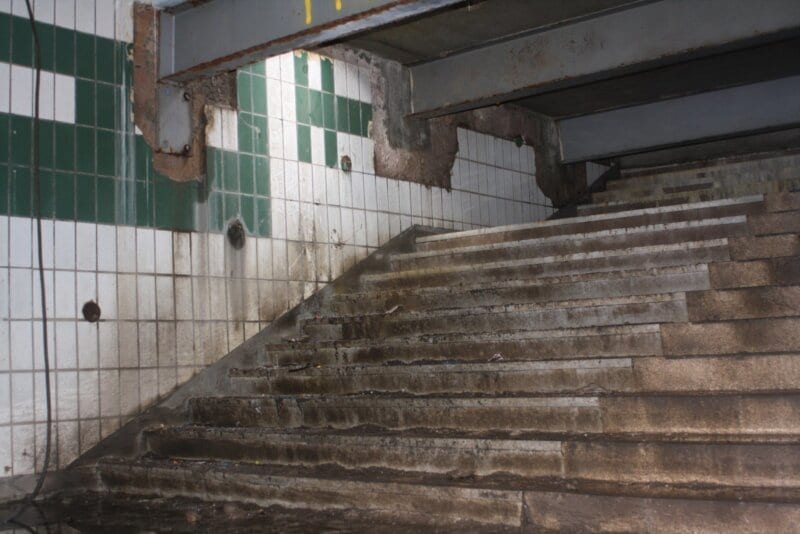 The steps are still there, as well as the original 1970s tiling, but access to the main market hall has unfortunately been blocked just next to where Tesco is.
Matt continued in his post:
"
Today all that remains of a once busy market area is the entrance steps on Brown Street running down and turning right before a brick wall, Tesco's brick wall. Manchester Underground Records Import was used by DJs from across the region and for many, the underground market was a music goldmine. Bootlegs, tapes and vinyl in all genres were readily available, from shops and stalls including Collectors Records, Yvonne's record stall and Spinn In Records. The Underground Markets closed in 1989 and was concreted over.
People were quick to comment with their fond memories of the market, with Sharon saying: "My Dad took me down there to buy me my first leather coat in the 80's".
Ian added: "Great pictures, spent many happy hours in my youth in the market, still got some shoes I bought in one of the shops great place shame it closed".
You can check out his full post with all the photos below.