A man has died after a collision on the M66 motorway near Bury.
The incident happened at around 8pm Friday evening on the southbound carriageway between Junction 2 (Bury) and Junction 3 (Pilsworth).
The road was closed for hours following the crash while Greater Manchester police attempted to piece together what had happened.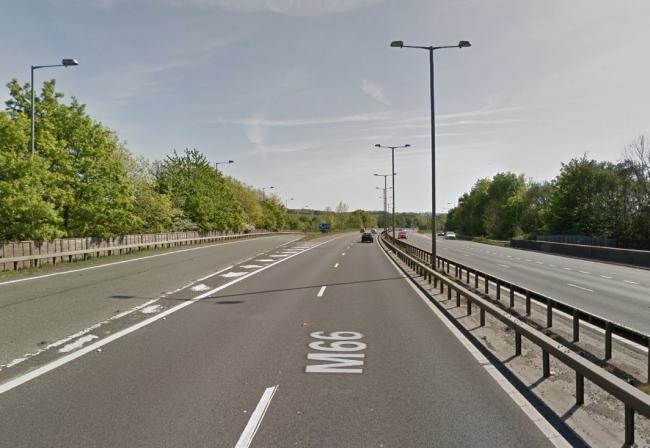 It was then confirmed by police that the casualty was a male pedestrian who had reportedly been seen on the motorway shortly before the incident.
A spokesman for Greater Manchester Police said: "Police are currently responding to a fatal collision on the M66 motorway."
"At around 8pm on Friday 20 December 2019, police received a report that a pedestrian had been seen near junction two on the M66."
"It is believed that the man died after being involved in a collision between Bury and Pilsworth a short time later."
"A scene remains in place as police continue enquiries into the circumstances surrounding the incident."
The man's identity is currently unknown.
Due to a serious RTC we have closed the M66 SB between J2 & J3 SB. We are working hard to release traffic trapped between the J2 and the scene but please don't turn around until instructed. @gmptraffic pic.twitter.com/Guh9YQ2emO

— North West Motorway Police (@NWmwaypolice) December 20, 2019
The M66 motorway was fully reopened at around 4.30am this morning.
Please be careful on the roads this Christmas, as the weather gets worse and people are trying to get home to see family, it's a particularly dangerous time of year to be behind the wheel.