If you want to treat your pet to something truly special this Christmas, Aldi have you covered.
The budget supermarket is releasing a line of luxury furniture just for animals - and these cushy creature comforts are available just in time for the 25th!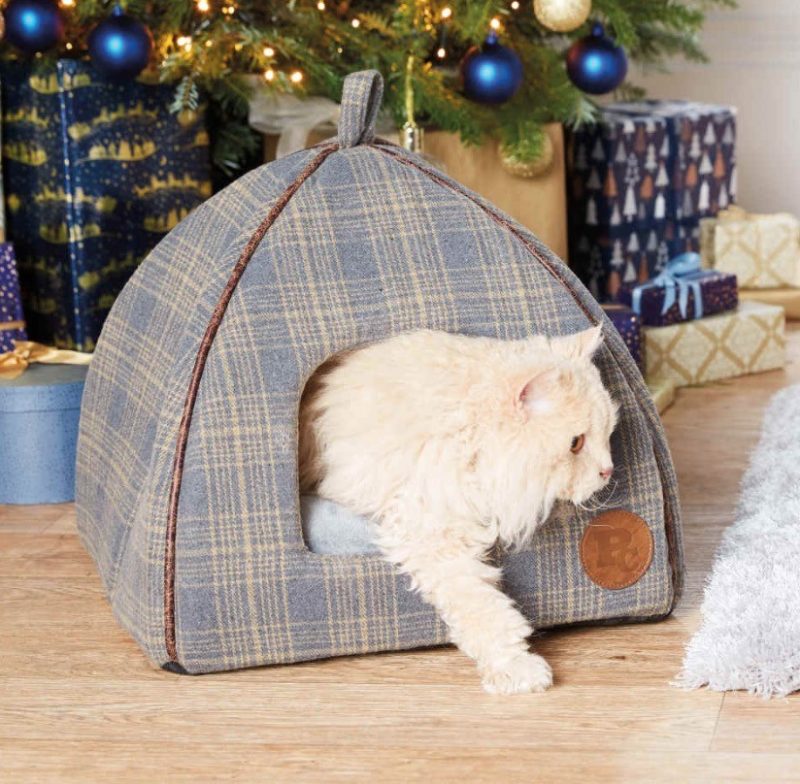 If your pooch is unashamedly posh, or you have a feline who enjoys the finer things in life, these casual beds should definitely serve to satisfy their opulent tastes.
Aldi's range includes Xmas igloos, oval beds and tiny teepees - all built with high-quality, fashionable material.
The pet sofa is perhaps the pick of the bunch, however. Priced at £39.99, it comes with a removable cushion and elevated legs; ensuring your furry friend drifts off quickly and always enjoys a great night's sleep.