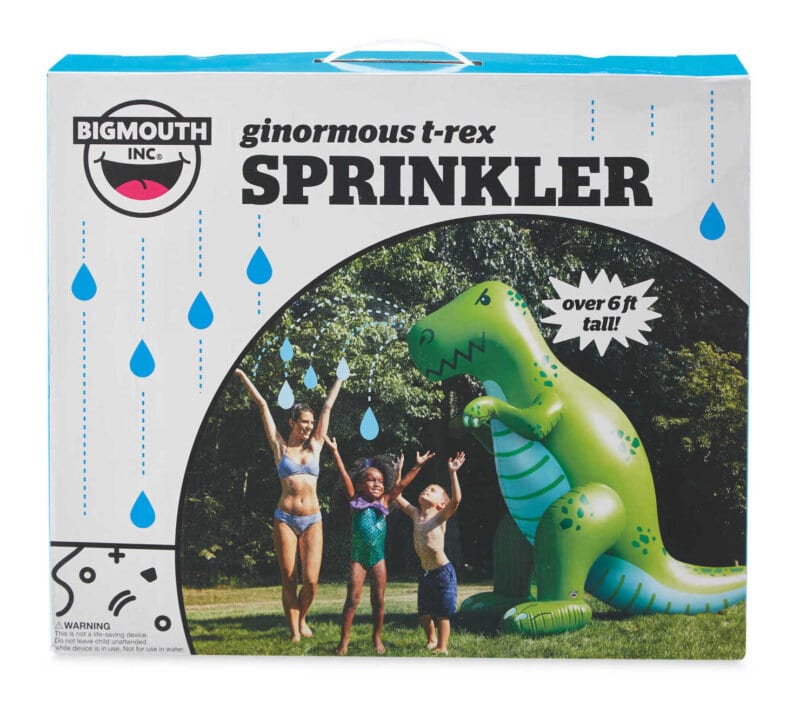 I've always said that the one thing summer is missing every year is a massive dinosaur which spurts water out of its nose to keep you cool.
Well, thanks to the mad scientists at Aldi HQ our summers are now complete.
That's right, they've created a huge blow-up T-Rex sprinkler, complete with classic short arms and not-so classic water spraying capabilities.
The inflatable dino comes in at over six feet tall, and handily sprays water out of its nose to keep you cool - hopefully the sun makes a proper return to our skies soon, then.
According to the Aldi website:
"
Add a ferocious twist to your summer garden parties with the addition of this Giant Inflatable Dinosaur Sprinkler. Take your summer game to the next level. Get you and your family a giant inflatable sprinkler. As far as summer water toys go, this one isn't only one of the biggest. It's also one of the best. You and your kids will spend hours outside enjoying water play on hot days. The blow-up, six feet tall sprinkler toy is easy to set up and super simple to use too. All you have to do is inflate, connect to a hose and turn the water on. Great for birthday parties and heat waves, it's not just a kids water sprinkler. Adults will love it too.
And it's getting great reviews online, with one happy customer saying: "I bought this online unsure really if it was going to be any good.... one word FANTASTIC!!!!"
You can grab yourself an inflatable T-Rex online now for £39.99, just head over to the Aldi website.