Chorlton's most famous cat has gone missing but he may have been rescued by a stranger.
Batman is a bit of a celebrity in south Manchester thanks to his regular trips to the busy Metrolink tram stop. He's even gone viral a couple of times.
The black and white cat visits the tram stop every day to chill out and have his photo taken by his fans on their daily commute. He then returns home every night to his beloved owners for a well deserved rest.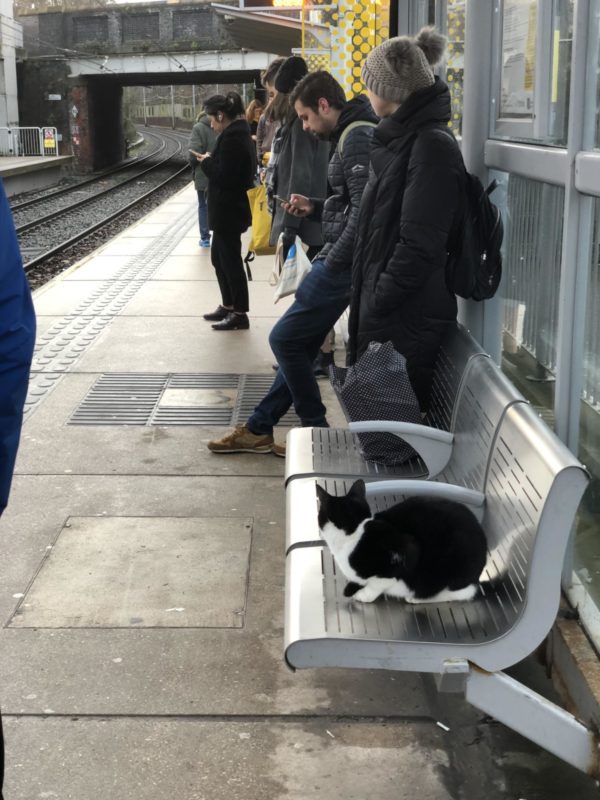 However, this wasn't the case last night and he has since been reported missing by his human mum Nicci Cuff – who also left a post on his popular Facebook page.
The post reads: "I'm hoping this is an overreaction but... we've not seen our beloved Batman for over 24 hours and that has never happened before...
"Hopefully he's just out and about, enjoying the lack of rain and drizzle, and hanging out with his adoring fans... but... well... please keep your eye out for him and let us know if you've seen him since yesterday morning?"
Nicci believes it is likely that someone has rescued Batman but doesn't recognise him from social media.
"So far no news and no sightings... but I'm pretty sure he has been "rescued" by a well-meaning stranger," she says in another Facebook post.
She continues:  "I promise you I will update his page the moment I have some news for you... until then thank you for all your wonderful support."
Have you rescued Batman? Is he at the vets or in your home? If you've seen him, be sure to let Nicci know as soon as possible. Chorlton just won't be the same without Tram Cat.