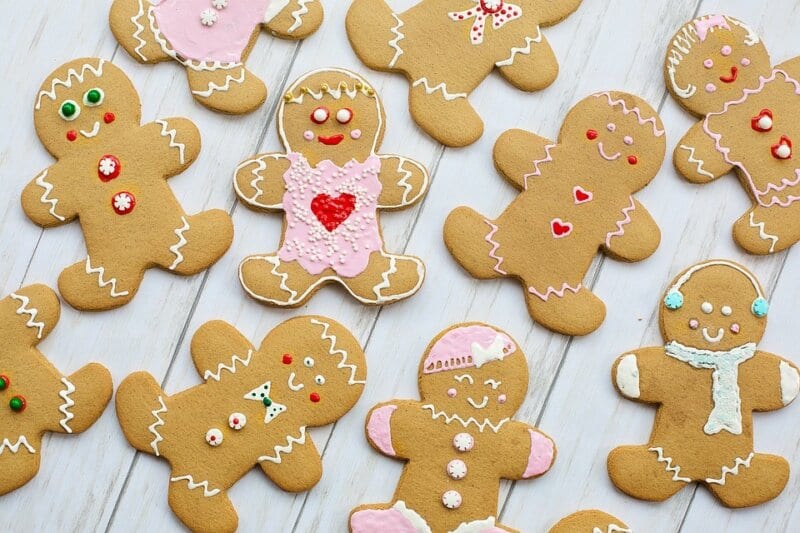 Run, run, run as fast as you can. You'll never catch me, I'm the gingerbread person.
Yeah, it doesn't quite have the same ring to it as the classic children's folktale, but it's 2019 and these days fictional moving biscuits are gender neutral.
The Co-op are spearheading this movement by releasing a gingerbread person, and they've asked for your help in finding a non-gender specific name for them.
Wearing a fetching grey apron and staring blankly off into the distance, their new culinary creation will be released to the general public later this year, but they can't go out into the big wide world nameless.
And this is where you come in, as they're asking for unisex name suggestions between April 10th and May 1st. Co-op will then come up with a shortlist of the best offerings and put them to a public vote.
According to their website:
"
Our Food team is adding the final touches to a new Co-op gingerbread person, but they've yet to come up with a name. They'd like members to join in and suggest a fitting name for our new little biscuity friend. The plan is to give our new gingerbread fellow some seasonal costume refreshes - a distinctively Christmassy look for December and something rather spooky around Halloween for example. So they'll need a name that works for any time of year. Join in to suggest a name. Our Food team will create a shortlist of the ones they think will best fit the bill and we'll be back to ask you to vote for your favourite next month.
If you want to get involved you can via their website here.
Do you think gingerbread people are a good shout, or should they have stuck with the traditional gingerbread man? Let us know in the comments.