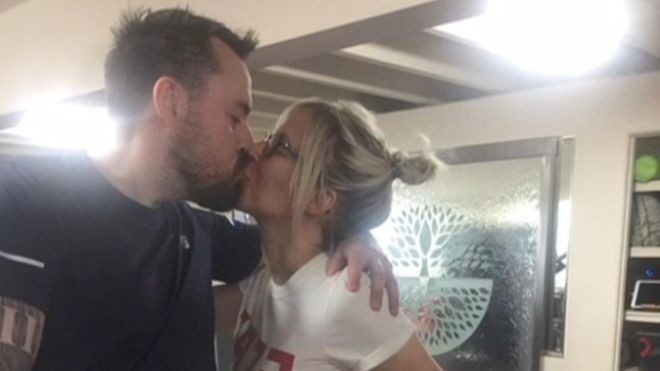 A Manchester Arena attack survivor has defied the odds by standing and kissing his wife after he became paralysed on that horrific night.
Martin Hibbert, a dad from Chorley, was the closest person to the blast to survive but was left paralysed from the waist down.
He was hit by 22 different pieces of shrapnel and medical experts thought he would never walk again.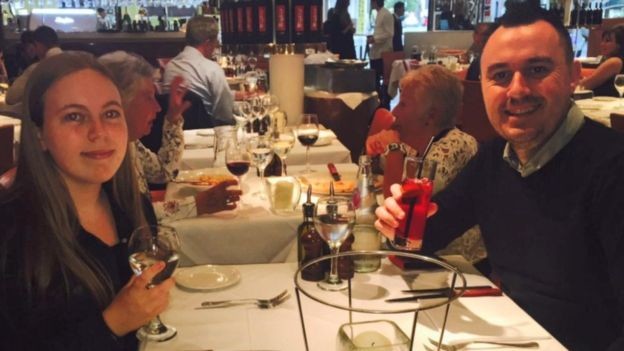 However, after being whisked off to Australia for special neurotherapy treatment, Martin has amazingly managed to stand up for the first time in two years.
The treatment involves training Mr Hibbert's brain to send impulses or messages to his legs through routes bypassing the damaged nerves. It's basically brain training, and it has had an incredible effect.
Speaking about the accomplishment, he said: "I've not kissed her stood up in over two years and we had a dance. Even my spinal consultant is blown away as I shouldn't be able to do that."
"It felt amazing, but because I've been sat down for so long, my body almost goes into vertigo and I have to get a bucket."
Martin has even been able to lift up his legs to put his shoes on. The remarkable progress he is making is baffling the medical experts who have been looking after him since the attack.
But this sheer determination and strength of character runs in the family, because his daughter Eve was also badly hurt on that night.
"I took 22 bolts and thankfully shielded her from the majority, but one unfortunately got through and hit her in the head and pretty much went straight through," he said.
"She suffered a catastrophic brain injury but she's a little miracle and has baffled experts."
Twenty-two people lost their lives in the attack on 22 May 2017 during an Ariana Grande concert, and our thoughts are always with those who lost loved ones.
We wish Martin and Eve all the best in their continued recoveries and salute the professionals who are helping them stick the middle finger up to terrorism.