Flying, you either love it or hate it. For some the excitement of taking off in an aeroplane is second to none, for others it's an anxiety-inducing hell that they can't wait to be over.
If you fall into the first category then this job opportunity might be right up your street - or runway.
Emirates are currently hiring cabin crew members in Manchester, and are hosting a special recruitment day for all would-be applicants.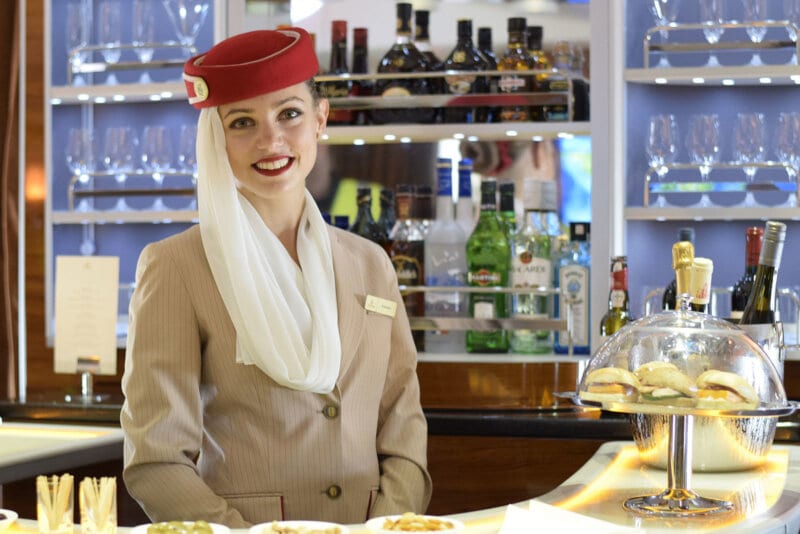 If you're keen, the open event will take place on Saturday May 11th at the Radisson Blu hotel at Manchester Airport. It kicks off at 9am and goes on throughout the day.
Potential cabin crew must be confident, flexible, positive, friendly and helpful, and in return you could earn up to £2,040 a month, with other perks like meal allowances, hotel accommodation, transport to and from the airport, travel benefits for yourself and your family - although free accommodation in Dubai is definitely the clincher.
According to their website, applicants should be:
"
...determined to always perform well. And no doubt you'll be able to manage a pretty demanding work schedule. Also, you'll be culturally aware and reflect who we are – professional, empathetic, progressive, visionary and cosmopolitan. These are the characteristics we look for when you meet us at an assessment day, so come prepared to demonstrate these qualities individually and in the group exercises we prepare for you. Finally, in order to set a great first impression, consult our grooming guidelines below when taking your photos for your application and when you come to an assessment day.
The main requirements for successful candidates are that they must be at least 21 years old, they speak fluent English, have no visible tattoos when in uniform, are physically fit and have a healthy BMI, and lastly they must have an arm reach of 212cm when standing on tiptoes - if you can't reach the overhead luggage compartments you're not going to be much use on a flight.
You can find more information on their website here.