Most of us will experience some sort of mental health issue at least once in our lives, for some it will only be a brief struggle but for others the battle can go on for what seems like forever.
According to Mind, about 1 in 4 people in the UK will experience a mental health problem every year, and in England, 1 in 6 people report experiencing a common mental health problem - like anxiety or depression - in any given week.
While mental health doesn't discriminate between gender, race or even class, there is still a lot of stigma surrounding it, especially for men, with many reluctant to talk about their problems.
Which is why Jason Manford's latest video is so important - if you only do one thing today, make sure you watch the clip and listen to his words.
In it the comedian reveals why he's been absent on social media recently, explaining that he's been struggling with his mental health and that going online was adding to the problem.
Jason says it's not just online trolls making people feel bad, but 'bad news, nastiness, world events and people arguing' can also make things worse.
He continues:
"
Even down to just comparing your life, you see people saying what they're up to, what they're doing and their house always seems lovely and tidy and the kids seem well behaved and they always look nice and slim, there are lots of reasons you compare yourself to them.
Social media can have a negative effect on our mental wellbeing, with it affecting self esteem as well as causing unhappiness, leading to the development of anxiety and depression.
Continuing, Jason describes how he felt guilty for suffering from anxiety and depression while leading an otherwise happy life, saying he felt like he'd let his kids down.
He adds:
"
Then I feel stupid because I think how dare you with your lovely life, Jason, and your lovely kids and lovely wife and your parents are still alive, and all these things to be grateful for, how dare you feel bad about your life.
He finishes on a positive note, passing on some advice he was given that helped him cope over recent months, so hopefully others who are struggling can start to see the light at the end of the tunnel.
Jason says: "Somebody said to me 'just because you're struggling doesn't mean you're failing'. Think about that for a second, they're two different things. So I think if I can say that to you here on social media to hundreds and thousands of people then the next time you're struggling maybe say it to someone you love."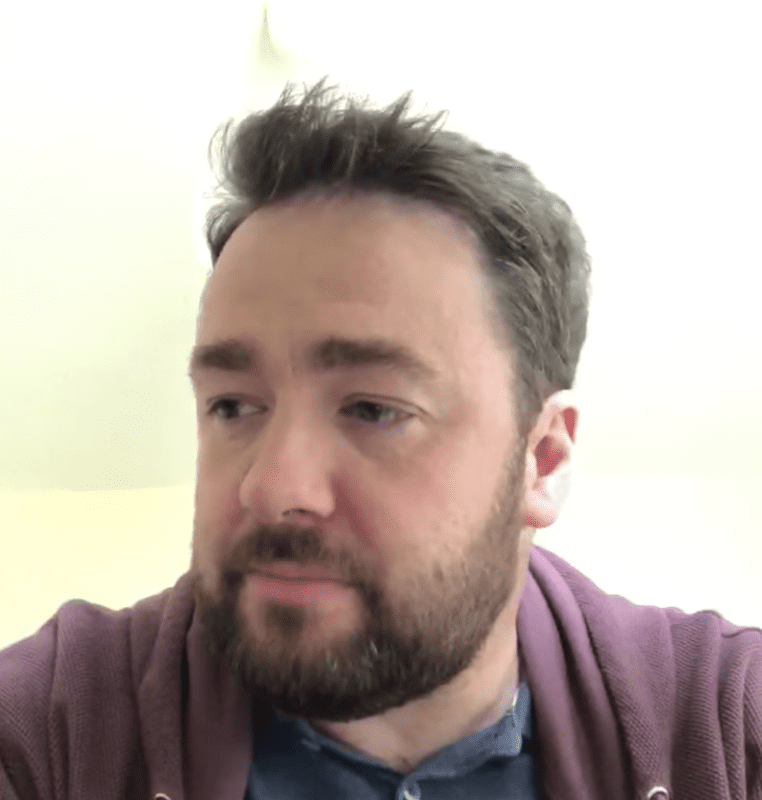 Videos like this are so important for overcoming the stigma that surrounds mental health, helping to put what many people are feeling into relatable words. And for that, thank you Jason.
And remember, it's okay to not be okay - you're not alone and there are always people willing to listen to your problems.
If you're struggling you can speak to Samaritans 24 hours a day, every day of the year on their free helpline number - 116 123. Or if you prefer you can email them at [email protected] or write to Chris, Freepost RSRB-KKBY-CYJK, PO Box 9090, STIRLING FK8 2SA.