As you're probably already well aware from the constant bombardment of festive news, it's nearly Christmas.
And nothing quite says presents, family, snow, and peace and goodwill to all men (and women) like the Greggs' Christmas menu, which is out today.
The popular bakery chain has all the classics back, as well as some new additions - although I've got some bad news if you're feeling tight this year, as the price of the festive bake has now gone up by a whopping 5p.
For those who love savoury, you'll be able to get your hands on the following from today, Thursday November 7th: The festive bake, pigs in blankets (selected shops only), Christmas lunch sandwiches, pigs under blanket baguettes, and Christmas lunch soup.
Hot drinks like their mint hot chocolate, mint mocha and salted caramel latte will also be available to buy from today.
If you have a sweet tooth you'll have to wait a little longer for your festive goodies, with the sweet stuff available to buy between November 14th-18th - except the mince pies which are also out today.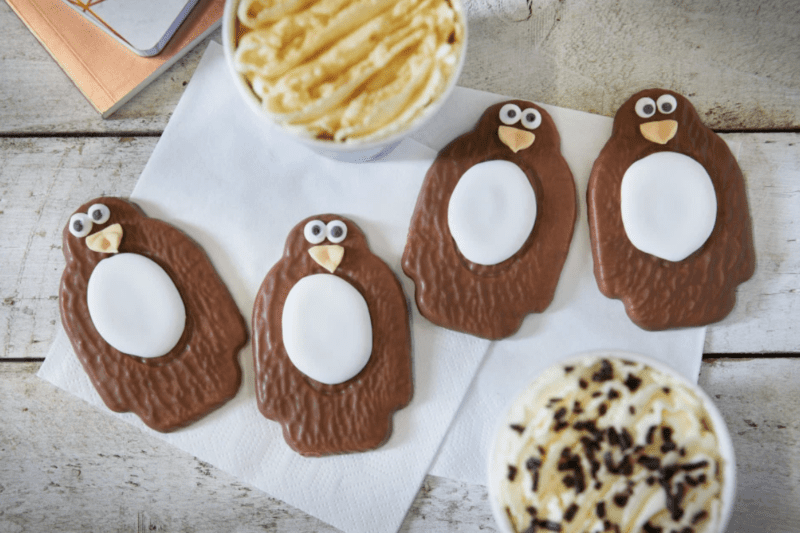 It'll be worth the wait, however, as you'll be able to choose from a Christmas cake slice, Christmas ring bun, Christmas novelty biscuit, Christmas shortbread bites, and a Christmas tree biscuit.
On top of that, two brand new editions to the festive menu will also be making an appearance, with Christmas tiffin bites - biscuit, shortbread and sultanas in Belgian dark chocolate, topped with milk chocolate - and penguin biscuits - penguin-shaped, caramel flavour biscuits coated with Belgian milk chocolate - added this year.
Feeling festive yet?