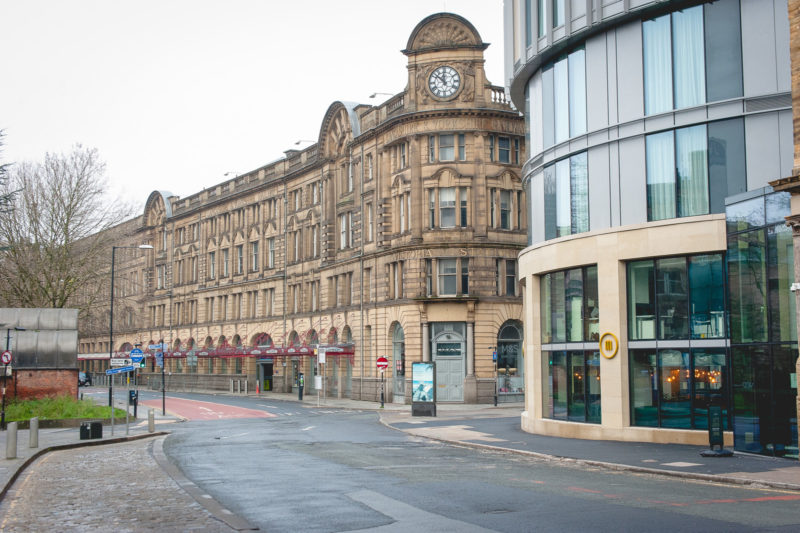 Not many of us are willing to leave the warm, cosy surroundings of the living room on Christmas Day.
But on 25 December 2018, one woman decided to pick up her camera, wrap up warm, brave the elements, and go snapping around Manchester.
The results are extraordinary. You've never seen the city quite like this before.
The photographer, Helen Hates Peas, captured shots of Market Street, Piccadilly Gardens, Victoria Station, Northern Quarter and Oxford Road and sent them to The Manc... and the images straddle the line between haunting and beautiful.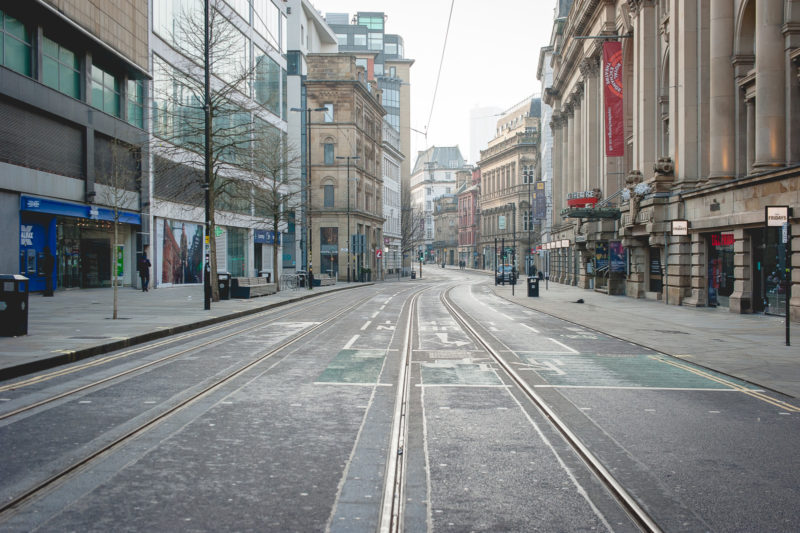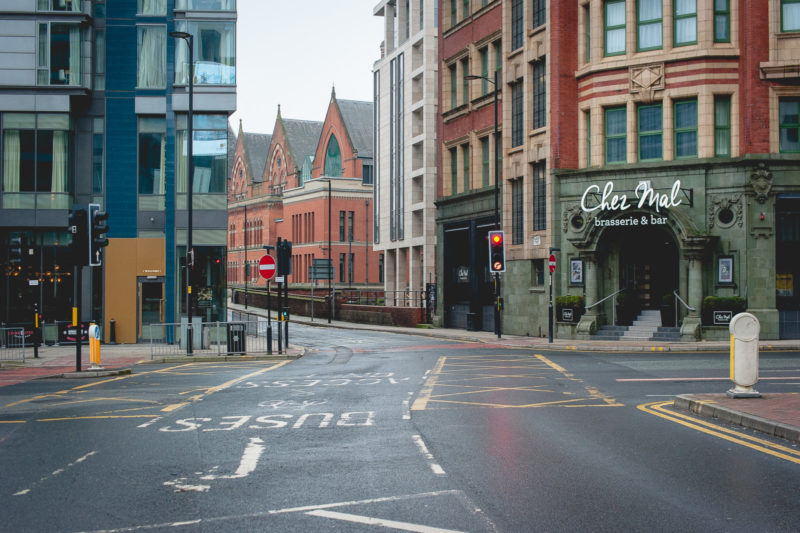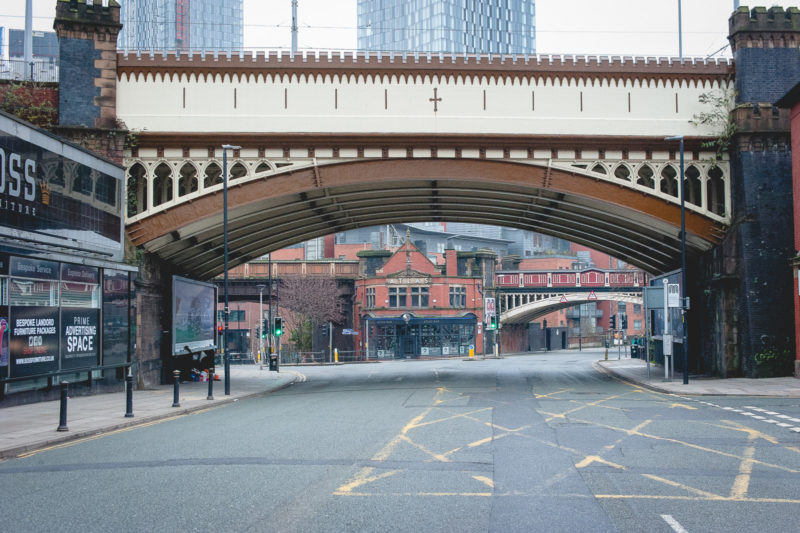 Many of the streets are uncharacteristically deserted, resembling the ghostly scenes from Danny Boyle's 28 Days Later. No trams. No buses. No bikes.
A shot taken from the bottom of Market Street, however, shows a few pedestrians ambling along in the distance. Yup, that's right - the road still manages to attract foot traffic even on Christmas Day.
There's also some particularly arresting images of the homeless curled up outside doorways and shop porches, with one person apparently using discarded cardboard to shield themselves from the cold stone step which they've used as a makeshift bed.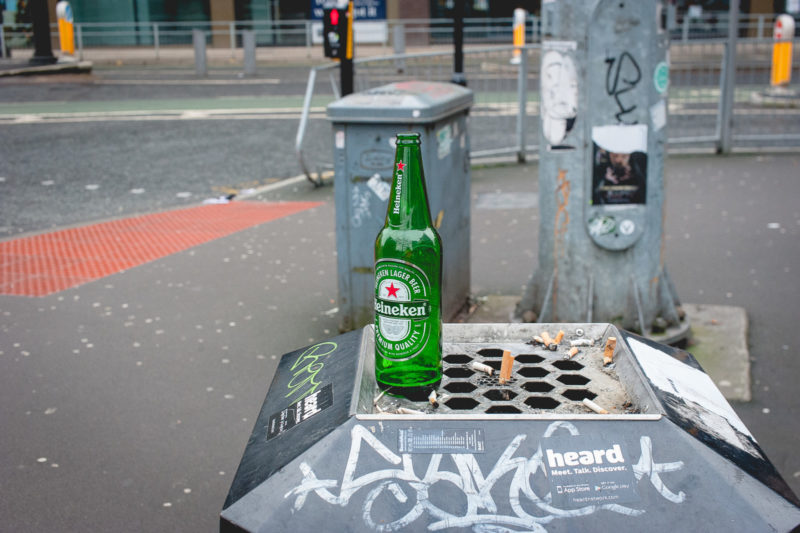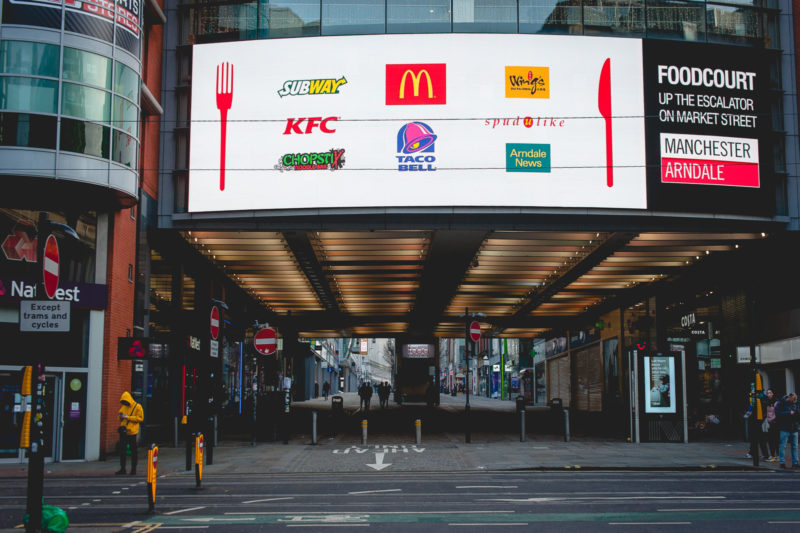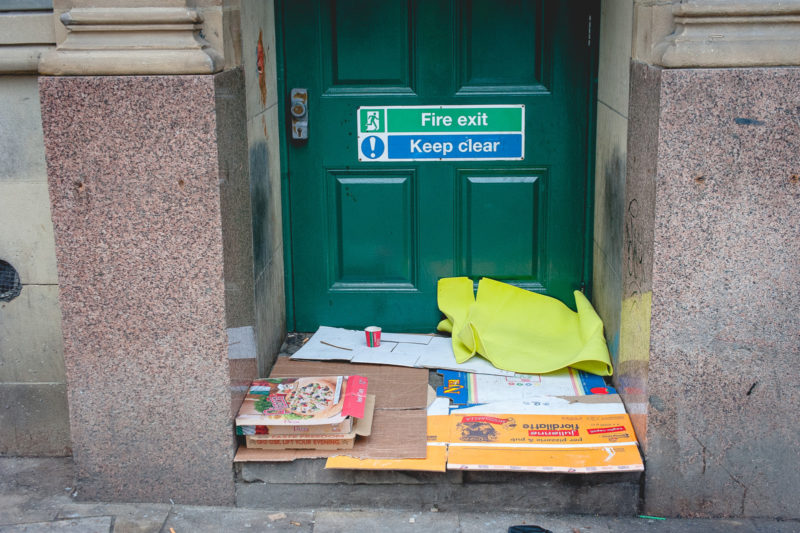 The remains of the Christmas Eve revelries are apparent - with half-eaten fast food and empty beer bottles littered across the city - and we also get a peek of an orange-clad maintenance team working at Victoria Station, along with one man inexplicably sat on the benches like he's expecting a train. He'd have been waiting a while...
On the outskirts are a few groups taking a Christmas Day stroll, but most surprisingly of all is Starbucks - which is not just open but absolutely packed to the rafters.
Helen also found a barber shop where it's business as usual inside, as well as a takeaway serving hungry customers on Wilmslow Road.