Jason Manford does a lot for charity, and just this week he helped raise over £75,000 to get drama into underprivileged and special schools.
The comedian is an all-round good egg, but his latest act of kindness has changed the lives of one family forever - through the power of social media he's helping raise enough money to pay off a dying mum's mortgage.
After a call to action to his generous 1.3 million Facebook followers the money has nearly been crowdfunded in under a week, and Rachel Clements said she's 'lost for words' by the comedian's help.
The fundraiser is set up for Rachel's three children, as she suffers from a rare and incurable lung disease called Pulmonary Fibrosis, as well as Crohn's disease, and doesn't know how long she has to live.
The single mum, 30, wanted to make sure Ivan, one, Louis, three, and Chloe, 12 would be looked after when she passed away, so friends set up the crowdfunding page to raise enough money to pay off her mortgage.
Jason spotted the JustGiving appeal and decided to share it, writing:
"
Rachel, who has a number of awful things wrong with her and yet who's only wish in the frankly awful timing of her imminent passing now she's in palliative care, is what any of us would want, our children to feel safe and secure when we're no longer around… So you'll miss a fancy coffee this week or maybe don't get a pudding one night! That's all it takes to change a family's life, to good, for good! [sic]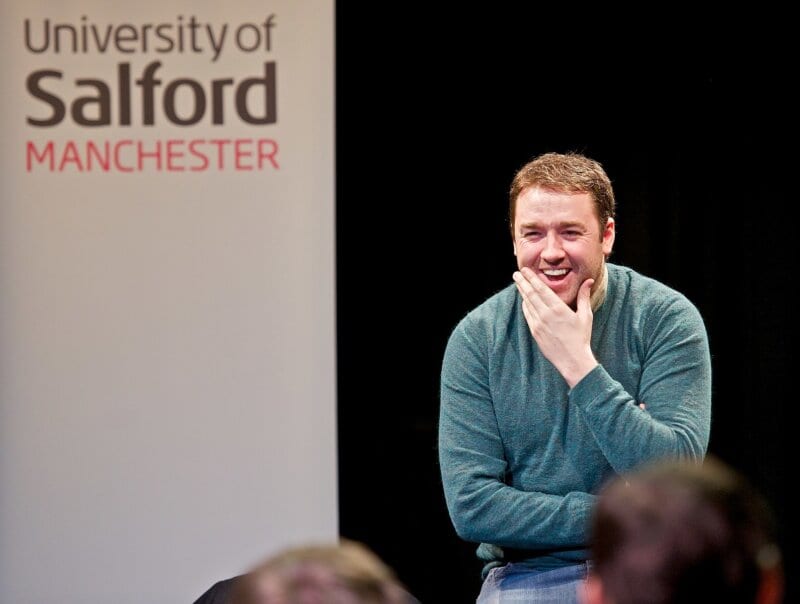 Of the £119,000 needed to pay it off, £89,446 has been raised at the time of writing, with donations rocketing up from £30,000 in under a week.
To find out more about Rachel's condition and donate you can visit the JustGiving page here. Please be generous Manc lads and lasses, it's for a very good cause.