In news that's bound to please fruity booze enthusiasts across the nation, Kopparberg have announced they're releasing a strawberry and lime flavoured pink gin.
It looks like the ultimate summer drink, and will be launching very soon - hopefully coinciding with the blazing hot weather we'll be seeing any moment now (hahahahahahahahaha).
The Swedish cider company are branching out, combining their popular strawberry and lime flavour with gin, infusing it with the taste that made Kopparberg a national favourite.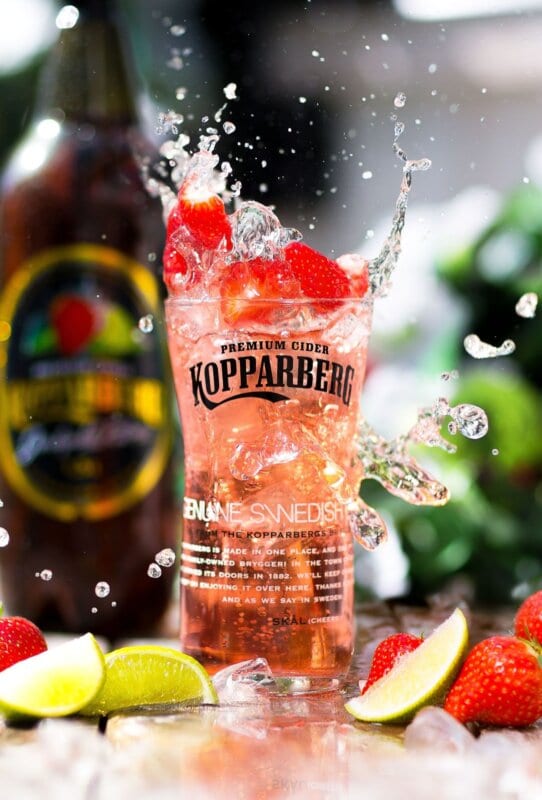 And you won't have to wait long to get some down you - it will be available at over 700 Greene King pubs nationwide from this bank holiday Monday, May 6th.
You'll then be able to get your hands on a bottle of it from May 22nd, when it rolls out at Asda and Morrisons, costing £22 for a 70cl bottle.
Rob Salvesen from Kopparberg said:
"
We are extremely excited to be bringing our new Premium Gin to the UK. Kopparberg is famous for flavour and we've worked hard to create a pink gin in the iconic Kopparberg flavour of strawberry and lime, that we know the nation loves. We look forward to seeing pink gin fans across the country spend many sunsets making memories with friends this summer with a glass of Kopparberg Premium Gin.
Brb just off to queue at a Greene King pub until Monday...