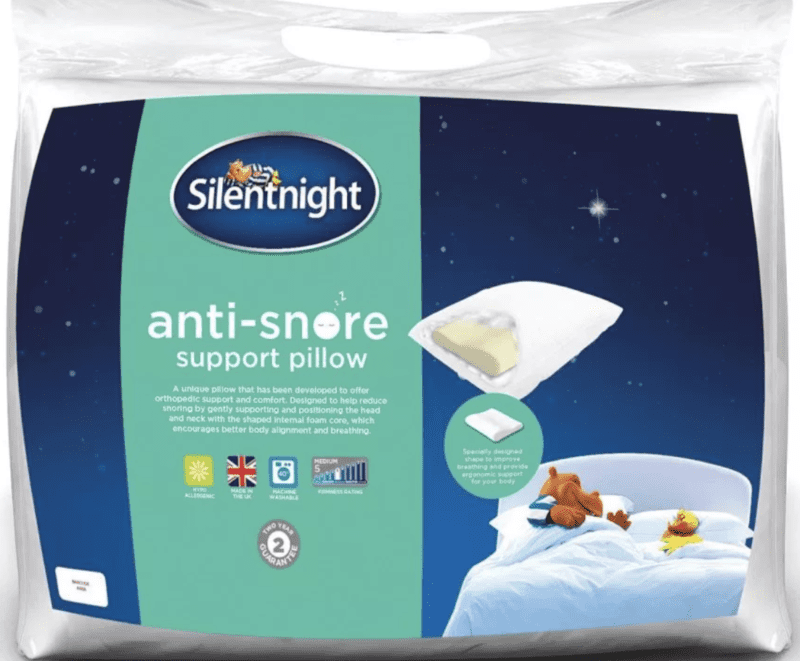 Good news if you're on the edge of breaking up with your snoring partner, Lidl are selling an anti-snore pillow to help save the day.
No more long, sleepless nights elbowing the noisy bastard next to you, and if you are the snorer, do your other half a favour and invest in one.
The Silentnight anti-snore pillow goes on sale tomorrow at Lidls nationwide. Unfortunately you won't be able to purchase them online, so you'll have to venture out and find your nearest store.
Coming in at the bargain price of £7.99, Lidl is flogging these absolute relationship-savers for less than half the price you would normally pay, as according to their website they RRP for £18.99.
According to Lidl the foam core pillow is designed to better support your head and neck, keeping them at the optimum position to improve breathing and reduce snoring, and they're perfect for both side and back sleepers.
And if that's not enough, the British Snoring and Sleep Apnoea Association discovered that snoring volume and frequency dropped by about 50% when they tested a very similar pillow.
What are you waiting for?