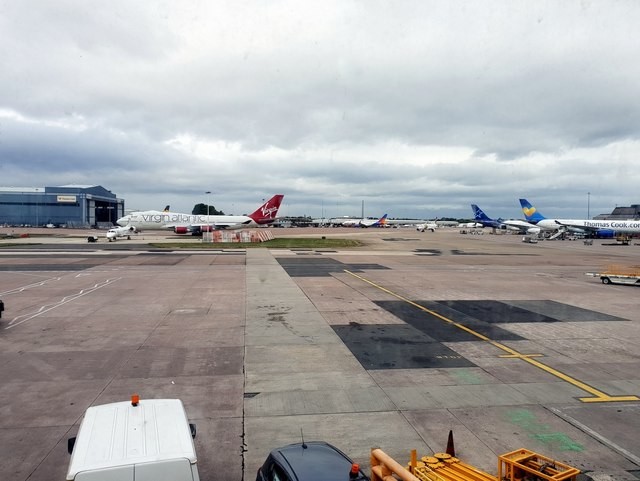 A car caught fire this morning near Manchester Airport's terminal two.
A huge plume of smoke could be seen coming from the airport's new multi-storey car park which opened to the public on the first of April.
The car park was evacuated as a safety precaution but the blaze is now thought to have been contained.
@BBCNews Manchester airport new car park on fire! pic.twitter.com/VPYuI3gV8w

— Matthew Harvison (@itsmattharvison) May 31, 2019
Images and videos captured by witnesses and posted on social media show smoke coming from the roof of the building.
It's unknown if there is any damage at this point but a spokesperson said that no flights had been affected.
A spokesman for Manchester Airport said: 
"
This morning there was a small vehicle fire on the roof level of the Terminal Two multi-storey car park west. Firefighters from our on-site fire service attended and extinguished the fire shortly after arriving at the scene.
The new car park opened last month as part of a project to transform terminal two, the project will cost a total of around £1 billion.