A common misconception is people living with disabilities are easy to spot, that they will be in a wheelchair or they'll have a psychical symptom.
Some people suffer with mental health issues that aren't obvious to those on the outside, and others with auditory and visual disabilities often don't appear obviously disabled. It might not be obvious that someone is autistic either.
For people like these, and others who suffer from a wide range of hidden disabilities, something like a busy airport terminal can cause unnecessary stress and anxiety at a time when they should be relaxing.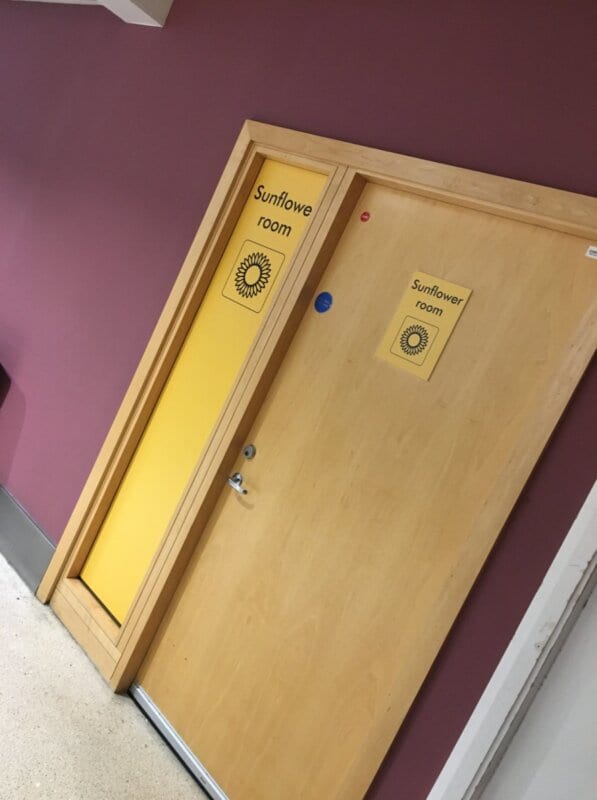 To help tackle this issue, Manchester Airport have announced they're going to be trialling a special room where people with hidden disabilities can go to relax before their flight.
The Sunflower Room is located in Terminal One, and guests can pick up a Sunflower Lanyard from the Special Assistance Reception, who will also provide details of the room's location.
They posted about the new room on Facebook, writing:
"
Manchester Airport is pleased to announce the opening of a trial of our Sunflower Room. Located in Terminal One, the Sunflower Room provides a retreat away from the main terminal for guests with a hidden disabilities Sunflower Lanyard to relax before their flight. Head to the Special Assistance Reception for details of its location.
And the response was overwhelmingly positive, with many people rushing to congratulate the airport on their idea. Sarah Jane Gonzalez-Romero commented: "Well done Manchester airport and thank you!! It's support and helpful gestures like this that mean so much!!"
Peter Rogan added: "Actually sat in the room writing this...Brilliant..books to read very quite [sic]...well done Manchester airport."
Well done Manchester Airport, a step in the right direction!