The Chippy on Burton Road has launched a deep-fried ultimate Christmas Chippy Tea that I cannot wait to try (multiple times).
The Chippy, famed for its naughty but nice Black Pudding Fritters and Homemade Fish Cakes, will be serving up a proper deep-fried Christmas Dinner, complete with Battered Brussel Sprouts and Crispy Coated Stuffing Balls.
The dinner will be available from Tuesday 10th December until Sunday 5th January 2020 so you have plenty of time to get and get your mitts on one.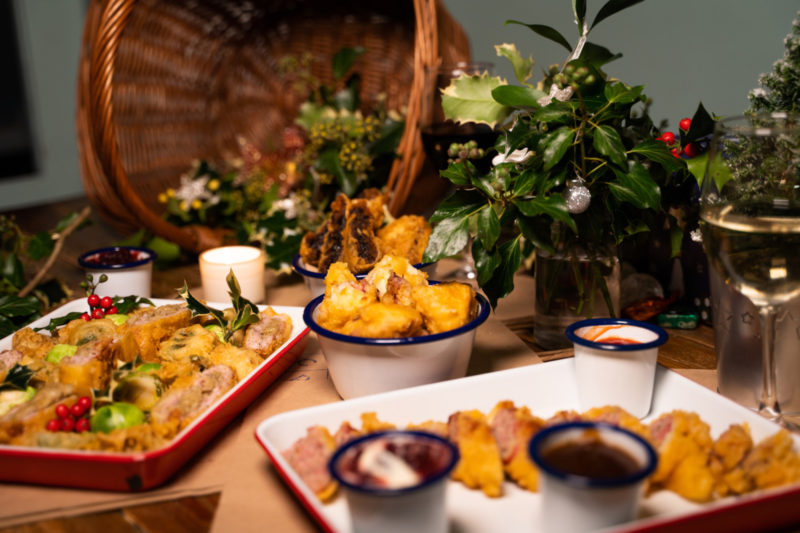 It will be a Northern chippy spin on classic festive favourites, and will includes a giant 'Pig in a Duvet', a 'Turkey and Stuffing Fritter' and 'Brie & Cranberry Parcels'.
Greedier people may also be tempted by the restaurant's 'Blow Out Christmas Platter' which includes a turkey and veggie Christmas dinner with chips and gravy to go with it.
Liz Bookbinder, co-owner of The Chippy on Burton Road, said: "A Chippy Tea is a great treat for every week of the year but we decided to put a festive twist on it this Christmas, to offer something different to Manchester's diners.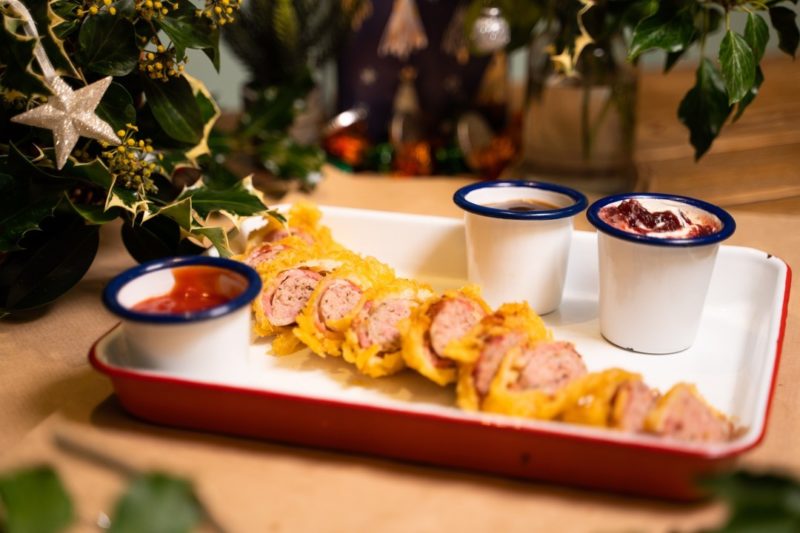 "We had a lot of fun coming up with the recipes and testing them - we're especially pleased with our epic 'Pig in a Duvet' innovation. We think it's a really cheerful take on Christmas dinner and we hope customers enjoy indulging in our deep-fried Christmas Dinner classics."
The chippy's Christmas menu includes: Deep Fried Brie & Cranberry Parcels, Pig in a Duvet, Battered Stuffing Balls, Turkey & Stuffing Fritter, Deep Fried Sprouts, Deep Fried Christmas Pudding, Deep Fried Christmas Pudding with Ice Cream, Deep Fried Mars Bar and plenty of Mulled Cider.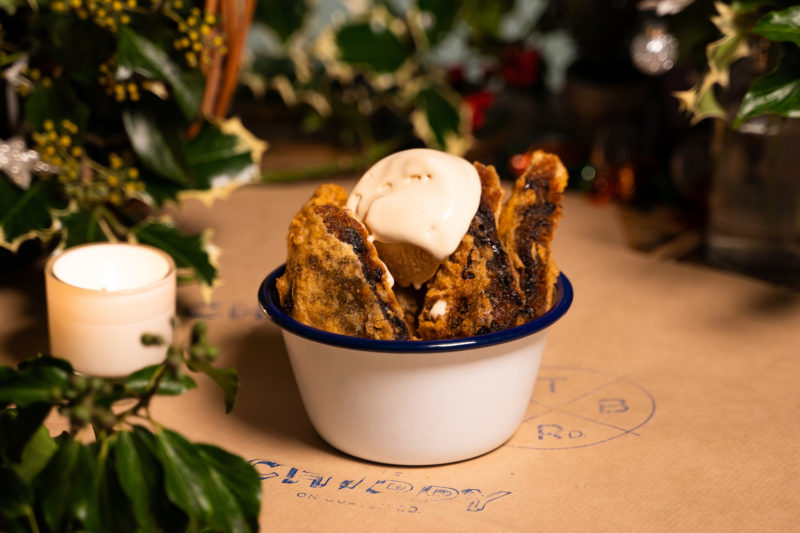 You can also order yours on Deliveroo if you can't be a*sed going out in the cold. Check out their website for more information and how to get there.