It's that time of year again! McDonald's has released its Christmas menu for 2019 and my diet is about to nip to the shop and never return home.
The menu sees the return of the Big Tasty alongside a brand new chicken burger and those beloved cheese dippers have been upgraded – and now contain camembert.
The Big Tasty, which comes packed with Emmental cheese and plenty of its famous Big Tasty sauce, has been out of the game for a year and has been missed hugely by its fans.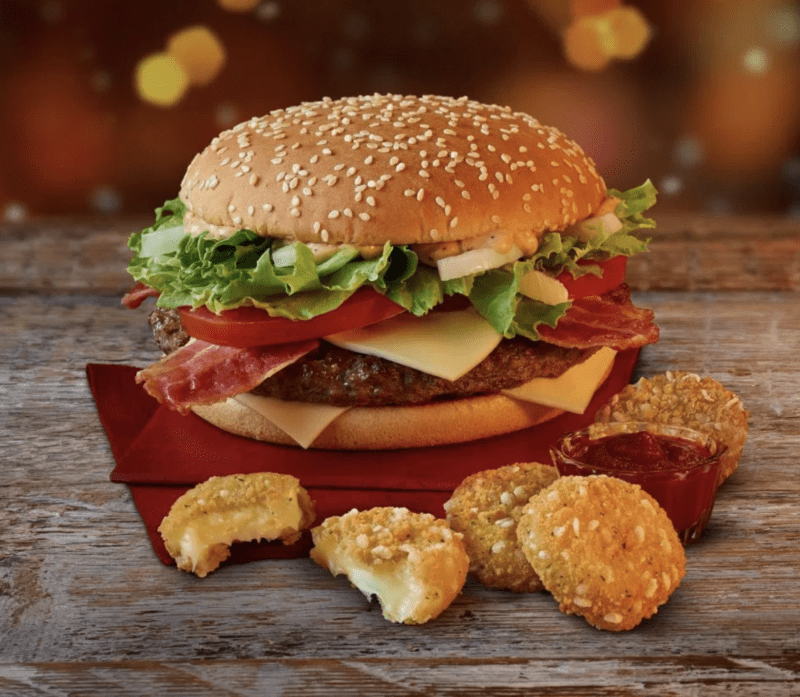 Ben Fox, marketing director at McDonald's UK and Ireland, said: "We're all about making people's lives easier at Christmas and having a familiar favourites like the Big Tasty and MatchMaker McFlurry on menus when the festive season can feel so chaotic does just that."
"For 2019 we are excited to be combining these firm favourites with the all-new Chicken Deluxe too - a delicious new addition to the menu which we know our customers will love."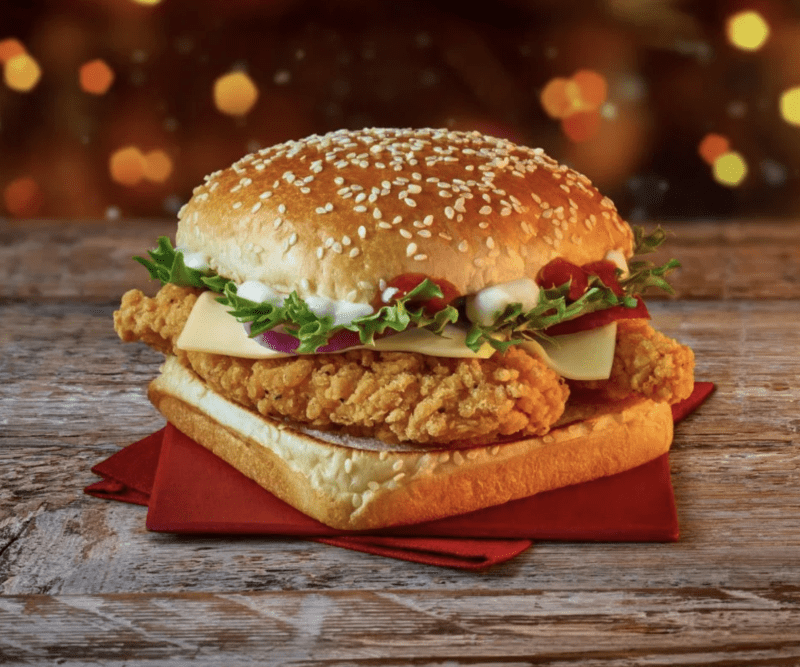 The new Chicken Deluxe comes with two pieces of crispy chicken, lettuce, a tomato relish, red onion, plenty of cheese and is infused with cool mayo. Decent.
Our favourite part of the menu, you ask? The limited-time-only cheese dippers that are filled with camembert and served with a tomato dip – but let's be honest, you're not using that dip.
You'll be able to order all the new menu items tomorrow (Wednesday 20th November) across 1200 UK McDonald's restaurants – or have them delivered to your door via the UberEats app.