In some good news, McDonald's have said they will scrap the plastic lids from McFlurrys to help reduce their impact on the environment.
The fast food chain announced they'd be removing the packaging in its UK franchises from September, exactly one year after they removed plastic straws from their stores.
As well as that, they will also be removing single-use plastic from their salad options, serving their side salad in cardboard made from 50% recycled content, rather than the current plastic.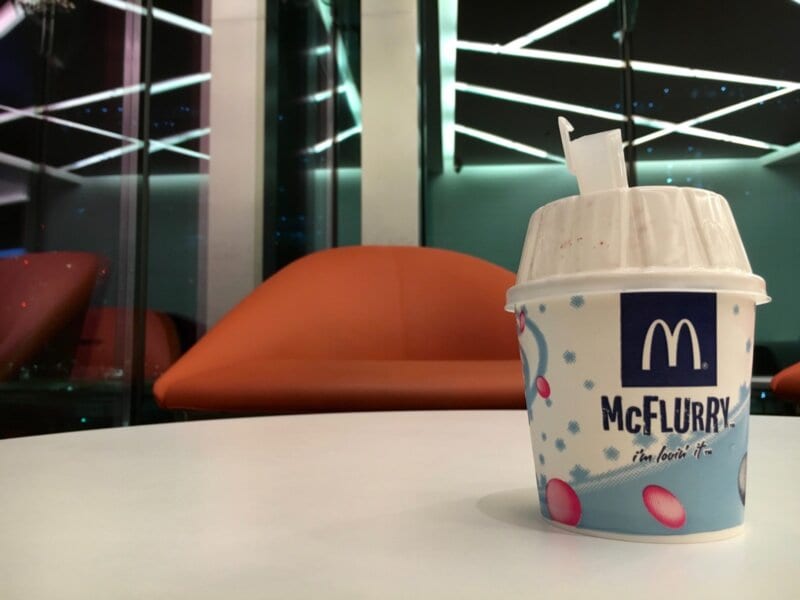 Your McFlurry will soon be served in 'cartonboard' packaging, although Maccies have admitted you'll still need a plastic spoon to eat it - unless you just shove your gob in and go wild (go on, do it for the environment).
According to McDonald's, the changes will help reduce plastic waste by 485 metric tonnes each year.
Beth Hart, the supply chain director at McDonald's UK, said:
"
I am delighted that today's news means we will be serving our much loved and new menu items in an even more sustainable way. Removing plastic lids from the McFlurry, and introducing new cardboard packaging for salads, will save nearly 500 metric tonnes of plastic a year. It's the latest step in our sustainability journey. We are committed to listening to our customers and finding solutions with our suppliers that work for them, this is the latest example of that – but by no means the end.
And they don't plan on stopping there. By 2030 they're aiming to cut their greenhouse gas emissions by 36%, with a further pledge to source all their packaging globally from renewable or recyclable sources.
In terms of plastic waste, the chain says they are aiming to be completely plastic free in five years time.