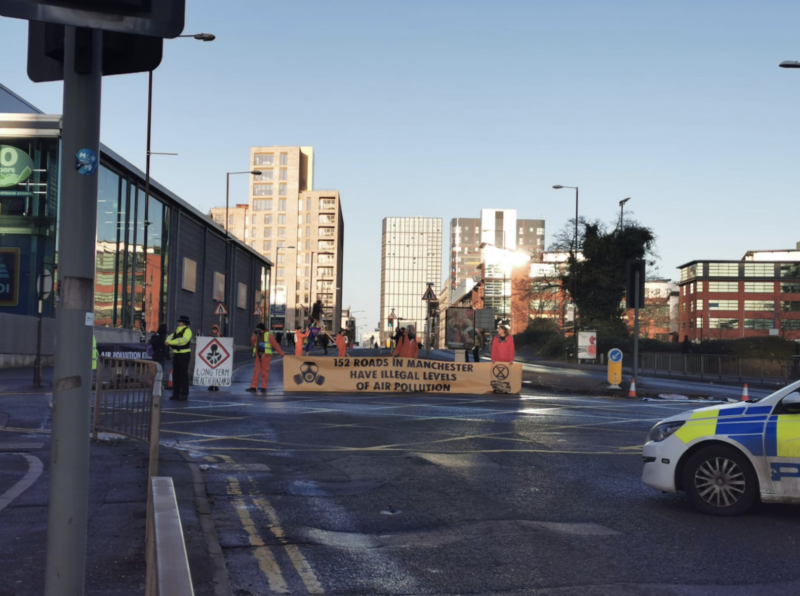 Vehicles are being blocked on a major Manchester road this morning due to protests.
Climate change campaigners, Extinction Rebellion, are preventing traffic from moving on the busy street close by to the city centre.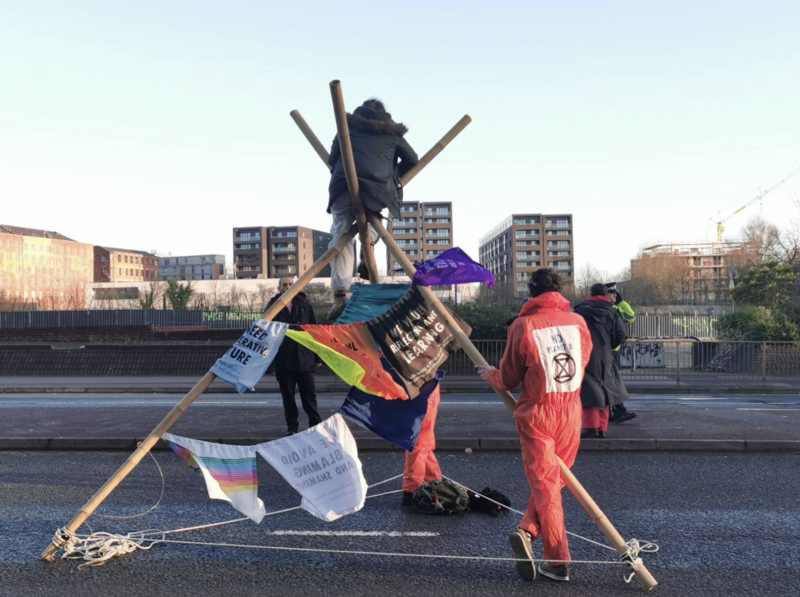 Clad in orange suits, the protestors are holding banners aloft whilst police attempt to squeeze cars through.
The demonstrations are being held to turn the heads of the government and encourage a firmer stance on issues such as biodiversity loss and the emission of greenhouse gases.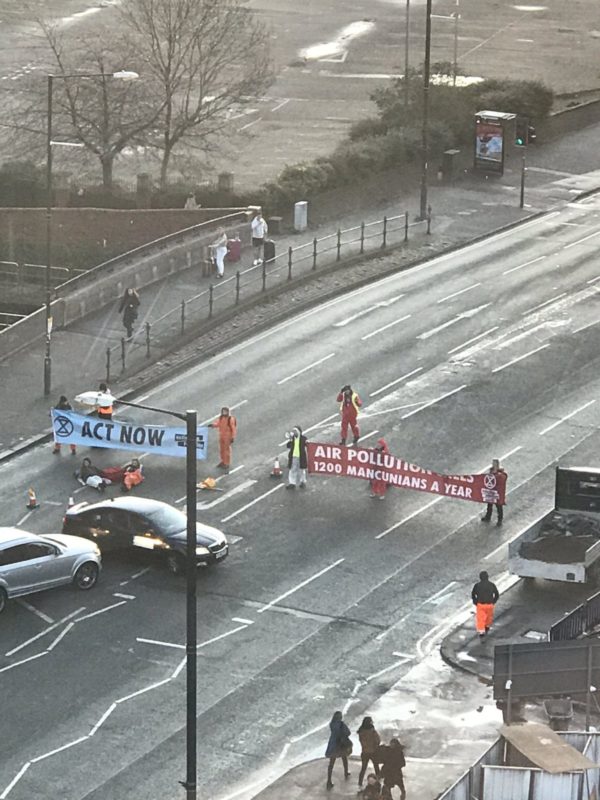 Drivers are being advised to avoid Great Ancoats Street this morning and find another route to work if possible.
More to follow…