In a recent interview Morrissey confirmed his support for the far-right For Britain party and claimed 'everyone prefers their own race'.
The former Smiths frontman previously faced criticism for wearing a For Britain badge on The Tonight Show Starring Jimmy Fallon.
Why do YOU not have freedom of speech?
Or freedom to wear a badge on TV?

— Morrissey (@officialmoz) June 15, 2019
Opening up about his political allegiance in an interview on his personal website, conducted by his nephew Sam Etsy Rayner, he reaffirmed his support for Anne Marie Waters' For Britain party.
The singer said:
"
The UK is a dangerously hateful place now, and I think we need someone to put a stop to the lunacy and to speak for everyone. I see Anne Marie Waters as this person. She is extremely intelligent, ferociously dedicated to this country, she is very engaging, and also very funny at times.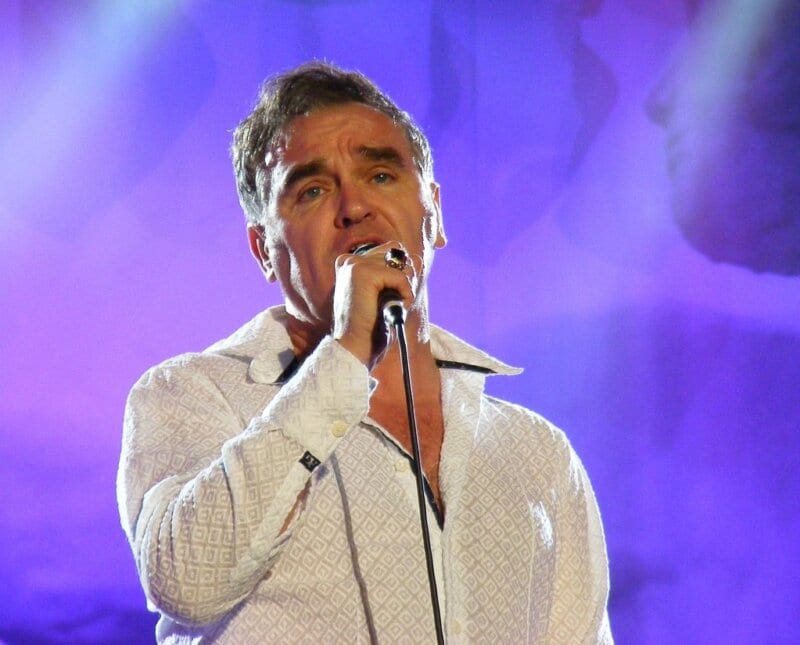 He also suggested that Nigel Farage 'would make a good prime minister'.
When asked about the UK press branding Waters as a racist, Morrissey responded:
"
If you call someone racist in modern Britain you are telling them that you have run out of words. You are shutting the debate down and running off. The word is meaningless now. Everyone ultimately prefers their own race … does this make everyone racist?
Previously the musician has come under fire for his comments on race, having described the Chinese as a 'subspecies' and claiming halal is 'evil', and that 'halal slaughter requires certification that can only be given by supporters of Isis'.