It's really hot out there at the moment, as I'm sure you're already aware, and the last place anyone wants to be in this heat is a stuffy office.
Temperatures are predicted to hit an all-time record high in the UK today, with Manchester forecast to reach highs of 31C, although it will actually feel more like 38C according to the BBC.
That's going to make life at your desk very sweaty, with a high risk of sticking to you chair and telling everyone you encounter 'Hot today innit!?'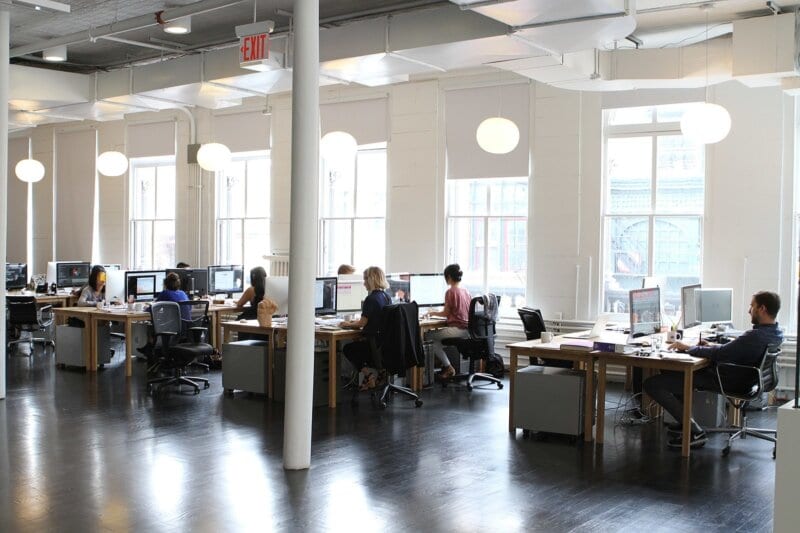 In some good news for overheated Mancs, however, trade unions are campaigning for workers to be able to leave when it gets too hot. But what is too hot, I hear you ask?
Well according to the Trade Union Congress, office workers should be able to leave when it hits 30C, manual labourers when it reaches 27C, and employers need to 'adopt cooling measures' when the workplace temperature is at 24C.
Currently there isn't a legally defined maximum or minimum temperature for workplaces, which is worrying, but the Health and Safety Executive say temperatures inside workplace buildings should be 'reasonable' in their guidelines.
The TUC want employees to be allowed to exercise flexible working hours by their bosses, and they encourage employers to keep work spaces cool and relax dress codes.
Frances O'Grady, TUC General Secretary, said:
"
While many of us love to see the sun, it's no fun working in a baking office or a stifling factory. Bosses should do all they can to keep the temperature down. The easiest way for staff to keep cool inside is being able to work in more casual clothing. While shorts and vest tops may not be appropriate for all, nobody should be made to suffer in the heat for the sake of keeping up appearances. It's in bosses' interests to provide a cool and comfortable work environment. Workers who are unable to dress down in lighter clothing, or who work in offices without air-conditioning, fans or drinking water, are going to be tired, and lack inspiration and creativity.
Sounds good to me, although you've got to spare a thought for everyone working in the NHS and emergency services, who have no choice but to work in whatever weather conditions are thrown at us.