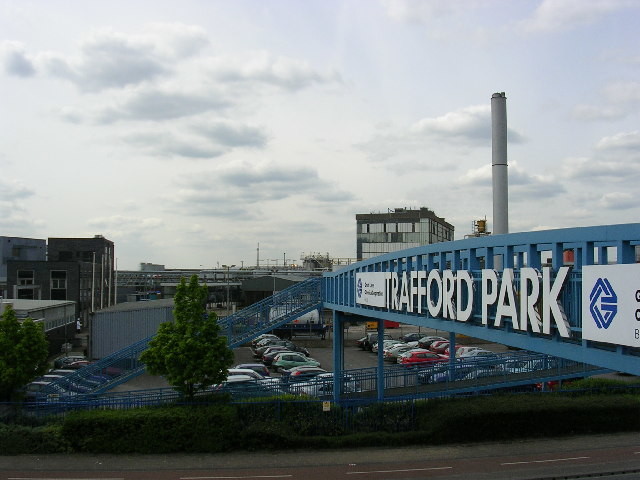 A man wanted for dangerous driving and theft was literally arrested mid lift in a gym in Trafford yesterday.
Officers from the Trafford West Neighbourhood team reacted to intelligence that a male wanted for dangerous driving, disqualified driving and theft of a motor vehicle was in the area.
Or more specifically, in the middle of a workout on a David Lloyd squat rack in Traffic Park.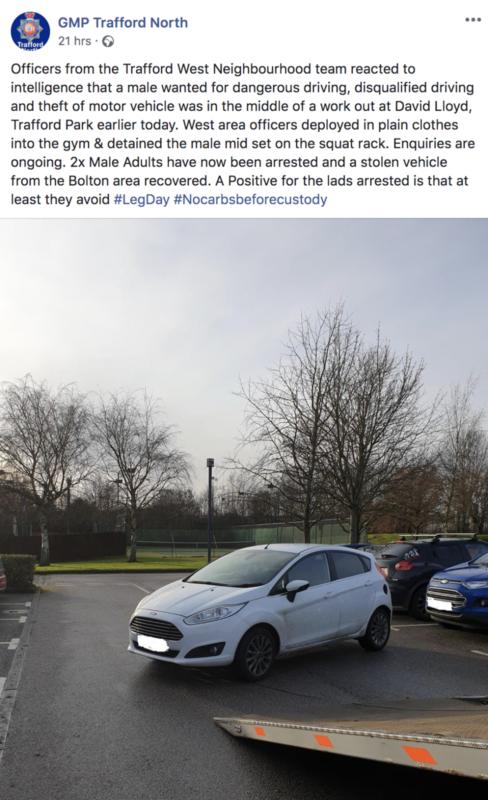 Multiple plain clothed police officers entered the gym and detained the mail mid set, on suspicion of theft of a stolen vehicle that has now been recovered in Bolton.
He was also arrested on suspicion of dangerous driving and disqualified driving.
GMP Trafford West broke the news on Facebook last night in a Facebook post that has had a lot of attention from the public – with almost 300 likes and plenty of comments and shares.
They signed it off with "a positive for the lads arrested is that at least they avoid #LegDay #Nocarbsbeforecustody" which has gone down a storm in the comments.
Remember guys, not even the squat rack is safe from the law, even if you are wearing a camo vest to the gym.
Comments