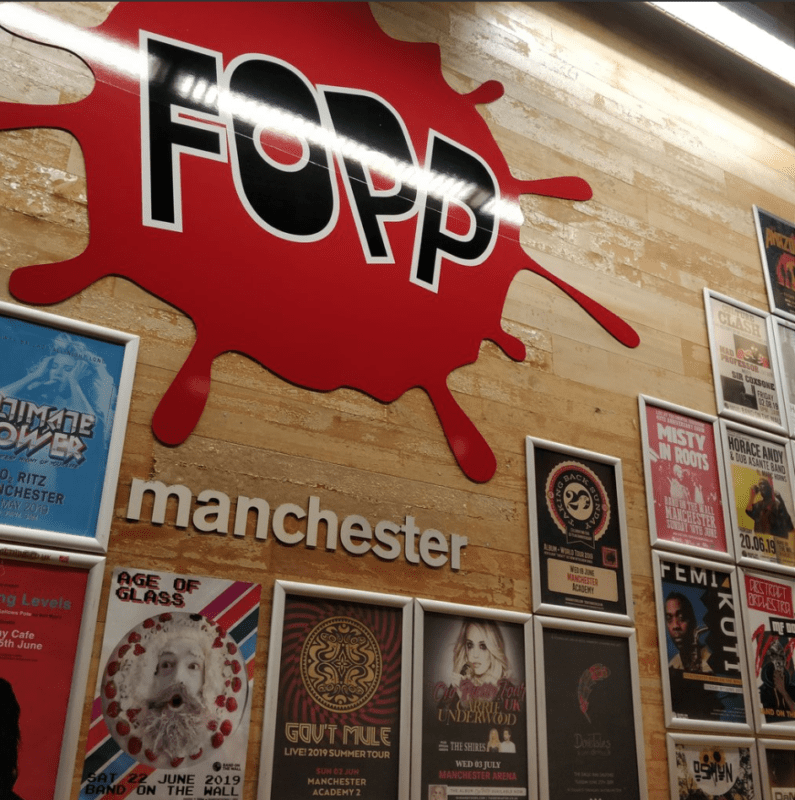 A popular Manchester record store has reopened in the city centre, three months after it was forced to close.
FOPP, which can be found on Brown Street, had to close after HMV went into administration but has now been able to re-open after the owners of the company secured a new lease.
HMV was bailed out by Canadian retailer Sunrise Records in February, but whilst hundreds of stores were saved, FOPP was among those deemed unprofitable and had to be shut down.
We are open and waiting to see you all! @FOPPofficial pic.twitter.com/r28IO9UZSK

— Fopp Records Manc (@FoppManc) May 27, 2019
Music fans have reacted with elation at the store being reopened, with staff members working hard to get the store back up and running and new stock being bought in to replenish the shelves.
Get into store and check out vast range of records. #fopplovesvinyl pic.twitter.com/cp75wPTB6g

— Fopp Records Manc (@FoppManc) May 27, 2019
The store opened at 11 am on Sunday and next week will take part in Vinyl Week.
Check out local events at the best Fopp in Manchester! @FOPPofficial #foppisback pic.twitter.com/D56zn9NHwJ

— Fopp Records Manc (@FoppManc) May 28, 2019
A spokesman has described the re-opening of the iconic record store as 'the best outcome for everybody' and said that the shop 'is very pleased to be trading again' in the centre of Manchester.
Given how shitty the news has been today, this is a ray of sunshine.

— Jack Monaghan #GTTO #ActuallyAutistic (@JackMonaghan1) May 27, 2019
So there you are, finally a bit of good news among all the doom and gloom. We look forward to checking the store out, see you there.