The thing about trousers is they're designed to cover up your bare legs, both to keep you warm and to protect your modesty.
So a pair of see-through, plastic trousers isn't really providing you with much, besides looking like someone has wrapped you up in clingfilm and let you loose on the world.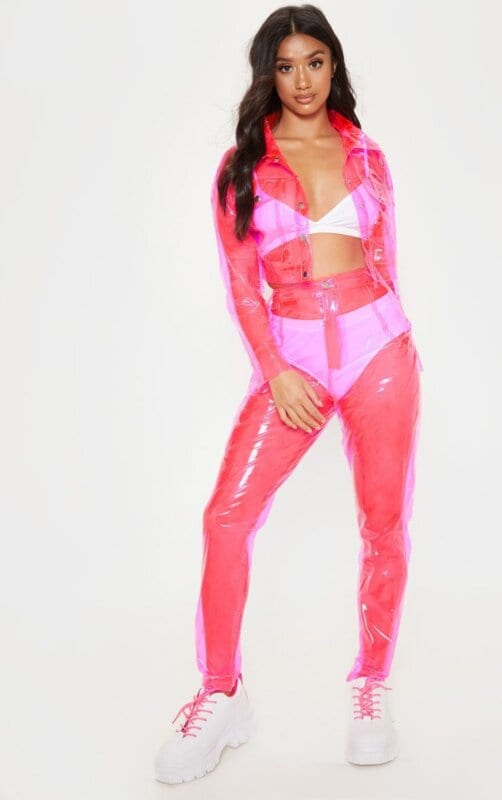 But nevertheless, that's exactly what Pretty Little Thing have created, a pair of Petite Transparent Straight Leg Trousers, which have apparently just made your 'festival plans a whole lot better'.
The trousers are 100% polyester - just looking at them is making me chafe - and they come in transparent or a fetching hot pink.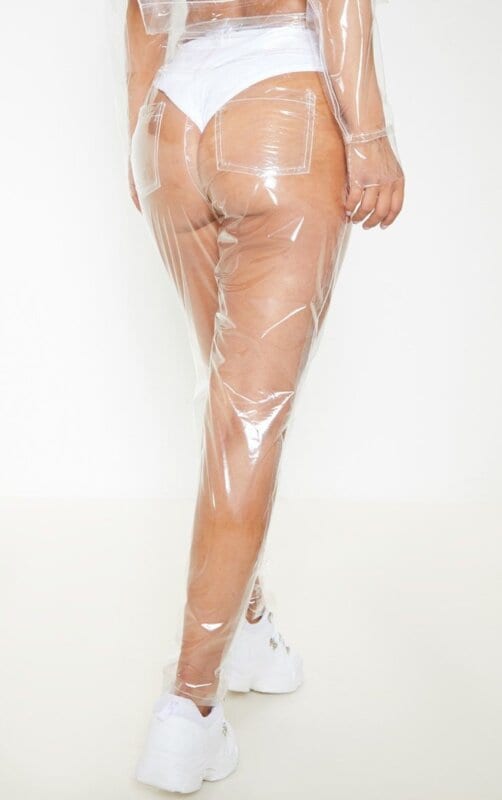 You can match them with their Transparent Crop Jacket, a look that is according to their website: "sure to stop traffic."
Can't argue with that, but from the looks of things they're also sure to stop your skin from breathing while producing litres and litres of sweat to keep you nice and uncomfortable over the festival season.
Know anyone who'll be rocking this at Parklife this year?