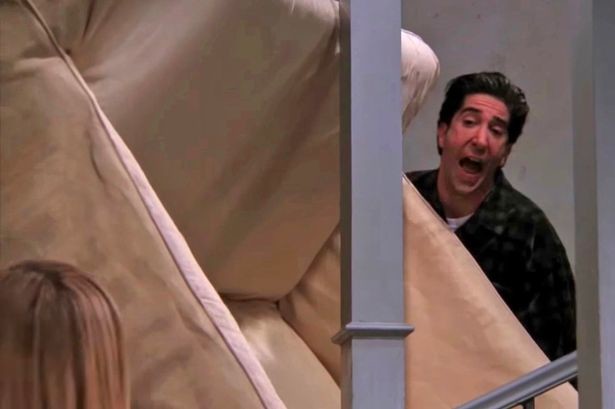 Primark have got a Friends-themed inflatable 'PIVOT' lilo for sale and could we BE anymore excited?
The answer is maybe, we could mayBE anymore excited, but this is still pretty exciting to be honest with you.
If you're unfamiliar with the iconic scene from the popular sitcom, it takes place in season five, episode 16, The One With The Cop.
Ross enlists the help of Chandler and Rachel to get his new sofa up the stairs to his apartment, after refusing to pay for delivery.
He repeatedly shouts PIVOT in an attempt to get them to manoeuvre the sofa around a corner, but to no avail.
Here's the clip in all its glory:
The lilo was posted on the Extreme Couponing and Bargains UK Facebook page, where it went down a storm - and for only £10 it's easy to see why.
To be honest I think they missed a trick by not making it sofa shaped. If you're listening Primark, get it sorted!