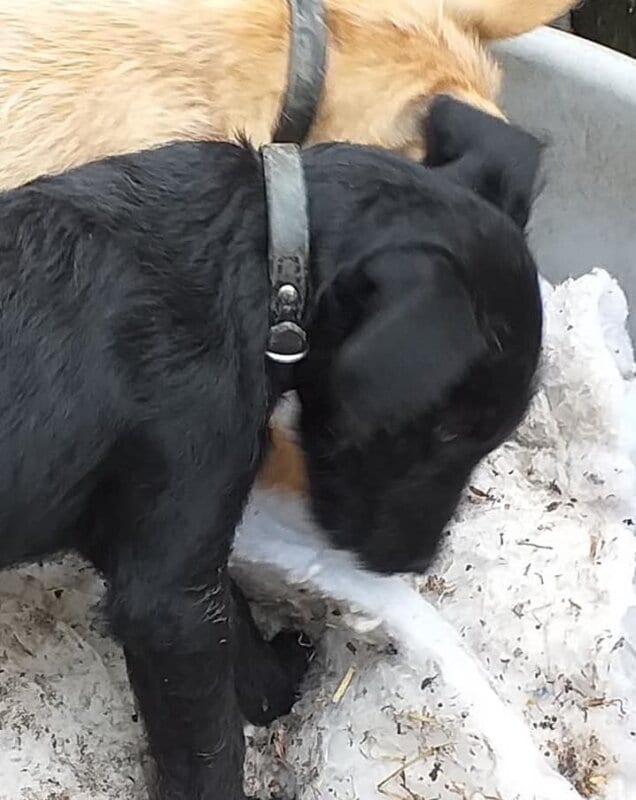 A woman shared the tragic story of her puppy over the weekend, who she says 'died from fright caused by fireworks'.
According to her, the 18-week-old terrier pup suffered a heart attack caused by 'loud firework bangs'.
Susan Paterson posted in the 'Wombwell wise' Facebook group, a local community page for the area around the town of Wombwell near Barnsley.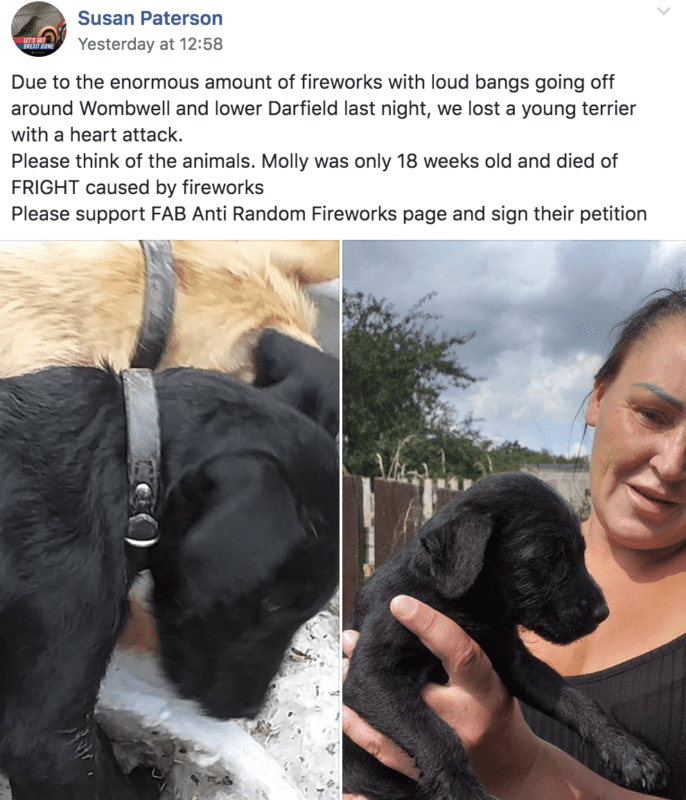 Susan says Molly died of fright after a large amount of fireworks went off around Wombwell and lower Darfield on Saturday night.
She wrote in the Facebook group:
"
Due to the enormous amount of fireworks with loud bangs going off around Wombwell and lower Darfield last night, we lost a young terrier with a heart attack. Please think of the animals. Molly was only 18 weeks old and died of FRIGHT caused by fireworks. Please support FAB Anti Random Fireworks page and sign their petition
Susan's post has been shared 68,000 times since yesterday lunchtime, and she responded to all the support she's received by saying: "Thanks for all your comments. We are still trying to make sense of what happened."
The FAB (Firework Abatement Campaign) petition Susan mentions has very nearly hit 500,000 signatures, with 499,097 people putting their names to the campaign at the time of writing.
The petition states: "Fireworks can cause serious distress to animals. They don't only suffer psychologically, but also physically as many attempt to run away from, or hide from, the bangs."
You can check it out here and add your name to the growing list. RIP Molly.